One of my favorite parts about traveling is keeping an open mind when it comes to food.  It's important to try unique cuisine that you normally wouldn't have at the end of your fork, which is why I decided to try raw beef.
Going anywhere with Sarah means we indulge in great food – we visited a lot of restaurants, but today I am highlighting my top three picks while in Seattle!  I can't even wait to look at the pictures I took 365 days ago because I can remember all of the experiences so clearly.. and the food was incredible.  I will give you a hint, one dish had truffle oil in it, need I say more?
Two of these restaurants are located near Pike Place Market, so if you're making a day trip to PPM, definitely add one (or both) of these restaurants to your list!
As soon as we landed, hopped in a taxi, and through all of our bags into The Maxwell Hotel, we headed straight to Steelhead Diner where I indulged in the best clam chowder I've had in my entire life (Dad, yours is still really good)!
Ordering at Steelhead Diner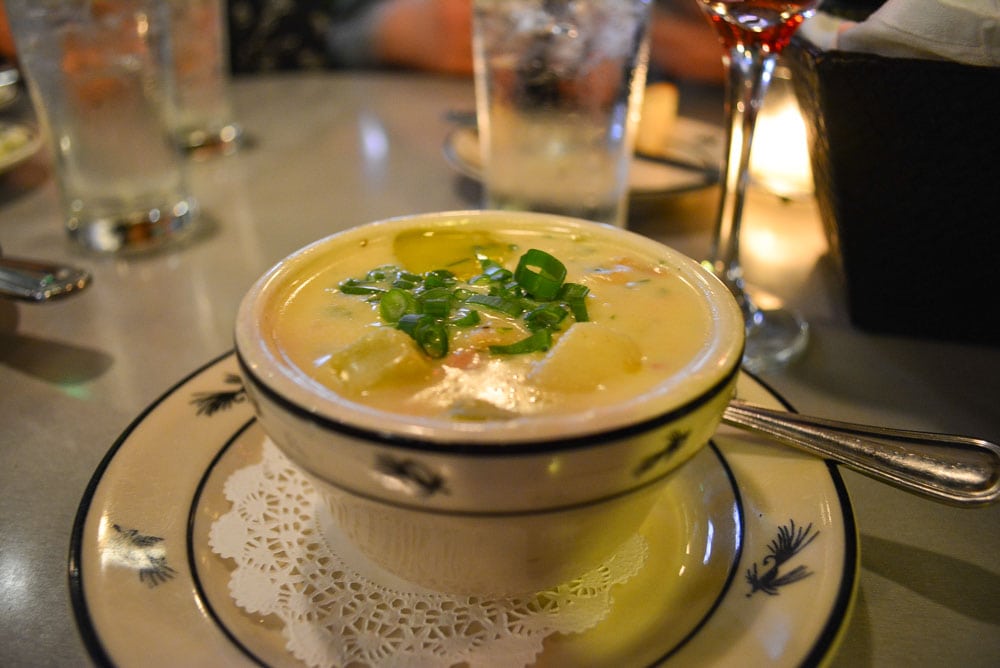 Alaskan Razor Clam Chowder (with apple smoked bacon and truffle oil drizzle).  I am convinced the truffle oil in this clam chowder is what made it so delicious.  This is one bowl of soup that I am constantly thinking about.  I would drink it through a straw.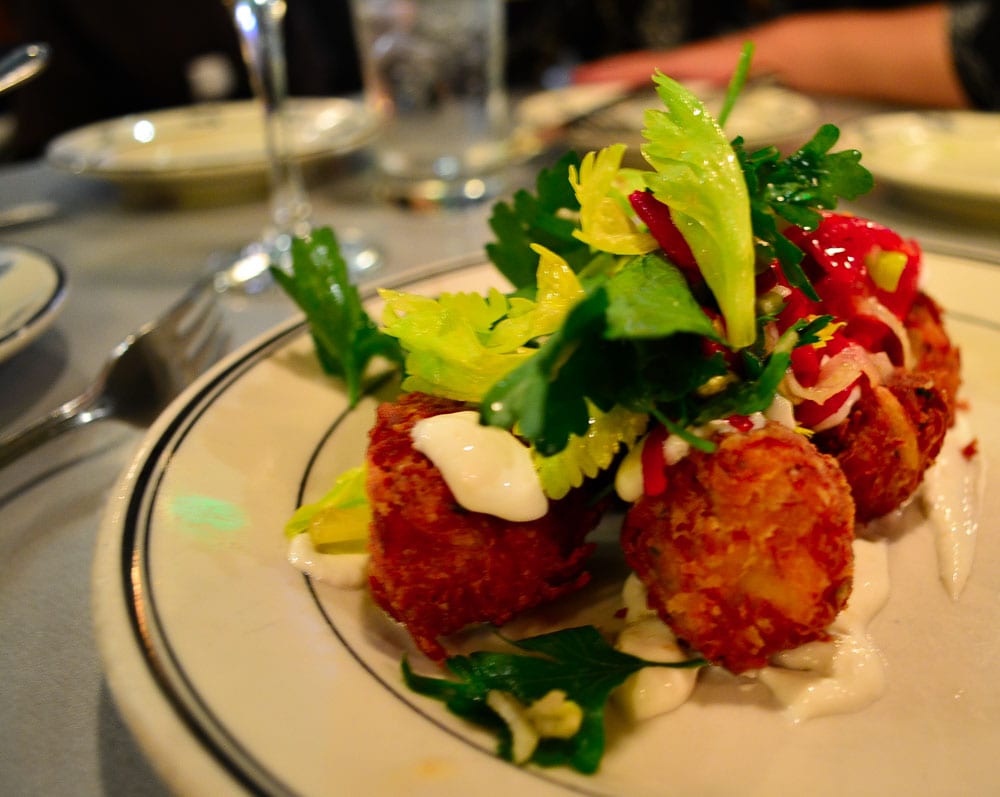 Dungeness Crab & Bay Shrimp Tater Tots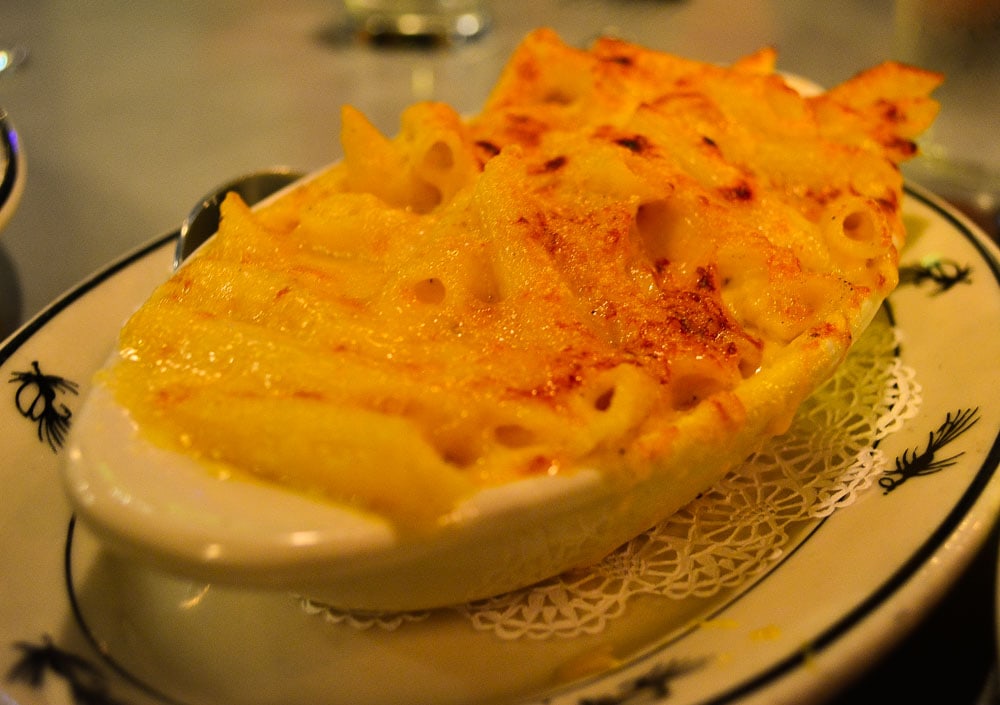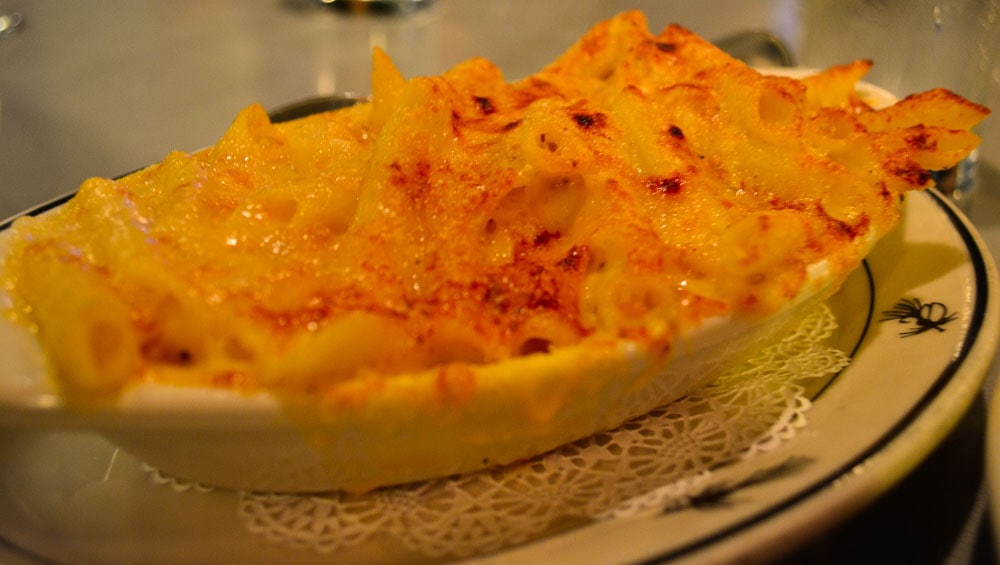 Baked Macaroni (you can never go wrong)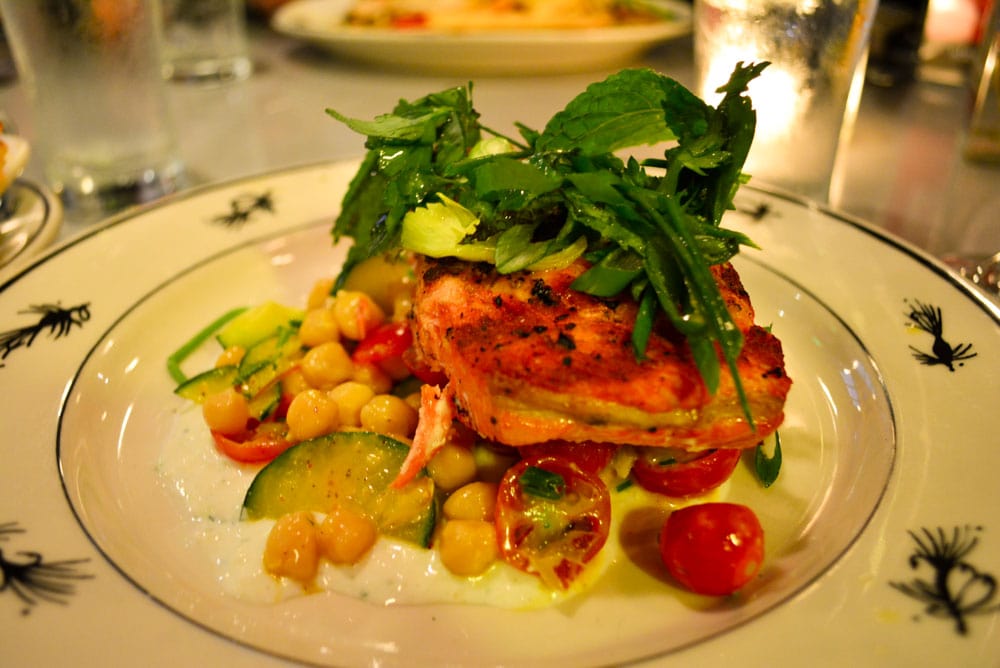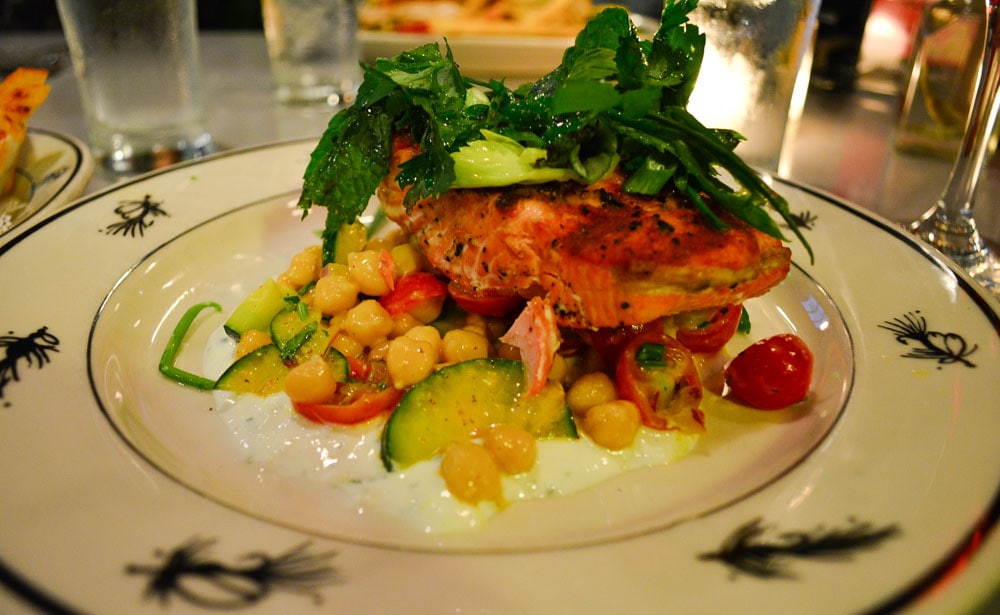 Our waitress talked me into getting the Grilled Alaskan Troll Caught King Salmon (with mint tzatziki, garbanzo beans, and curried cucumber – tomato salad) – so good!  She said we came at the perfect time and in season for salmon.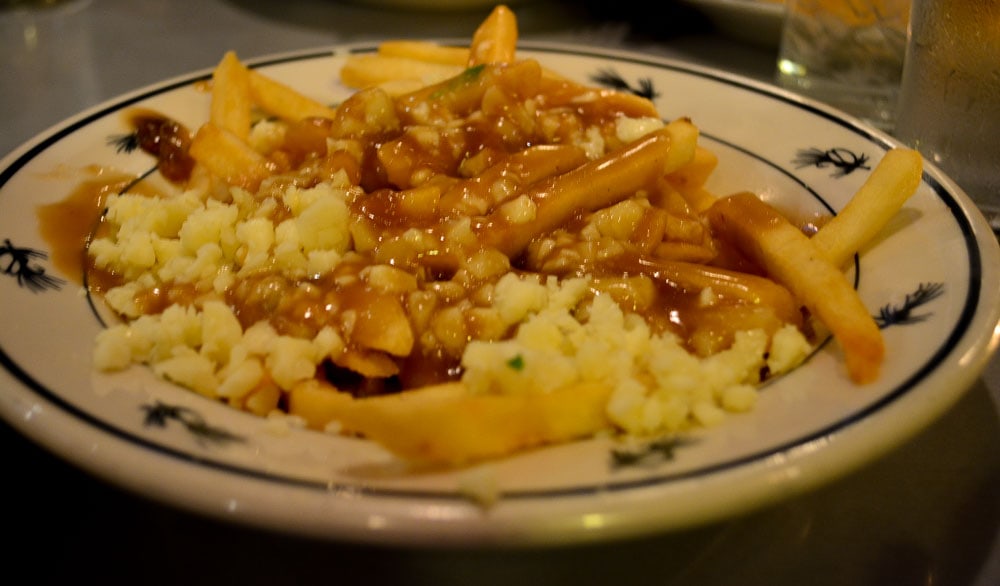 Aaaaand, carbs.  I mean, poutine.  You can view Steelhead Diner's menu here!
Famous Pike Place Chowder
Another gem is Pike Place Chowder, but PREPARE to wait because this place is swarming with people. I knew I was in for a chowder treat when I saw the line wrapped through the restaurant and down a brick lined hallway!  Go early, as the seating is incredibly limited.  We sat under an awning in the rain.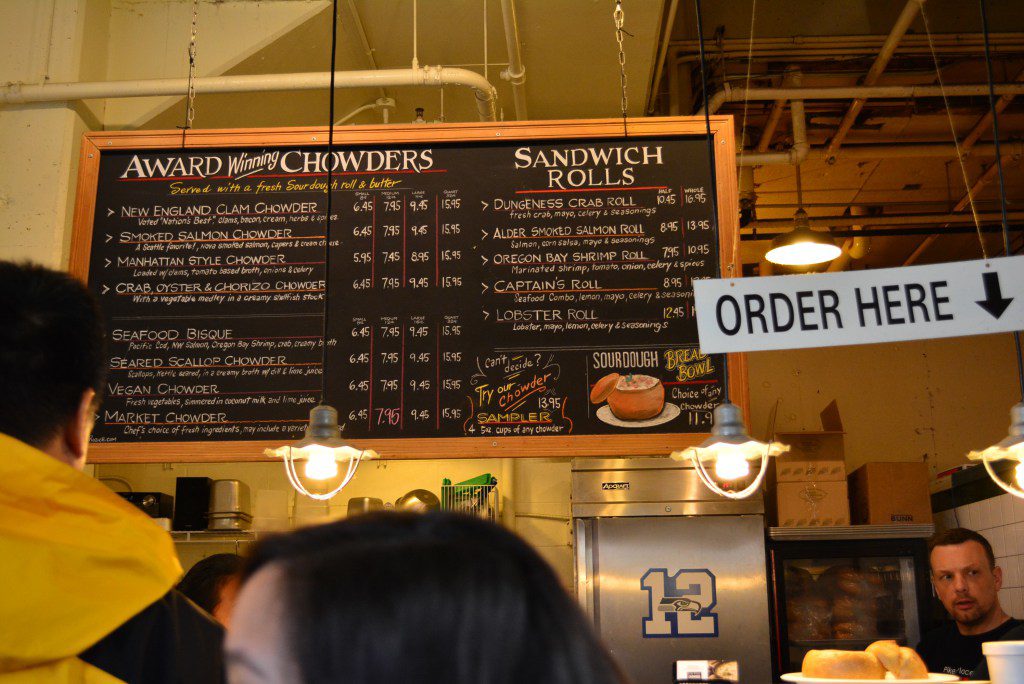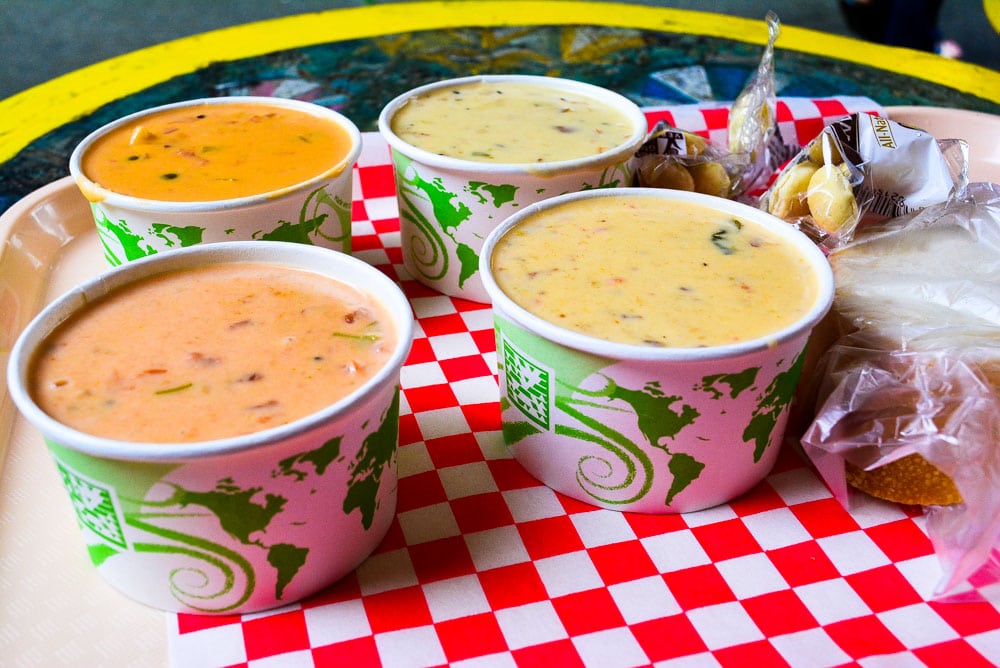 I ordered: Salmon Chowder, Market Chowder, Clam Chowder, and Seafood Bisque.  It's not everyday that you are able to try such a variety of different chowders, especially at a reasonable price!
If I haven't convinced you yet, Pike Place Chowder has won numerous awards (regionally and nationally) and won People's Choice Award at the West Coast Chowder Cook off TWO YEARS in a row.  You can view Pike Place Chowder's menu here!
What It's Like Eating Raw Beef
Of course we went to an Italian restaurant because I don't last long without Italian food. We spent a good amount of time scouring the web for the best Italian restaurant that didn't require a reservation – we made our move, and it was a damn good one!  We picked Tavolàta and I couldn't have been happier with our decision.  Not that the number of Yelp reviews matter… but it has 739 reviews as of today.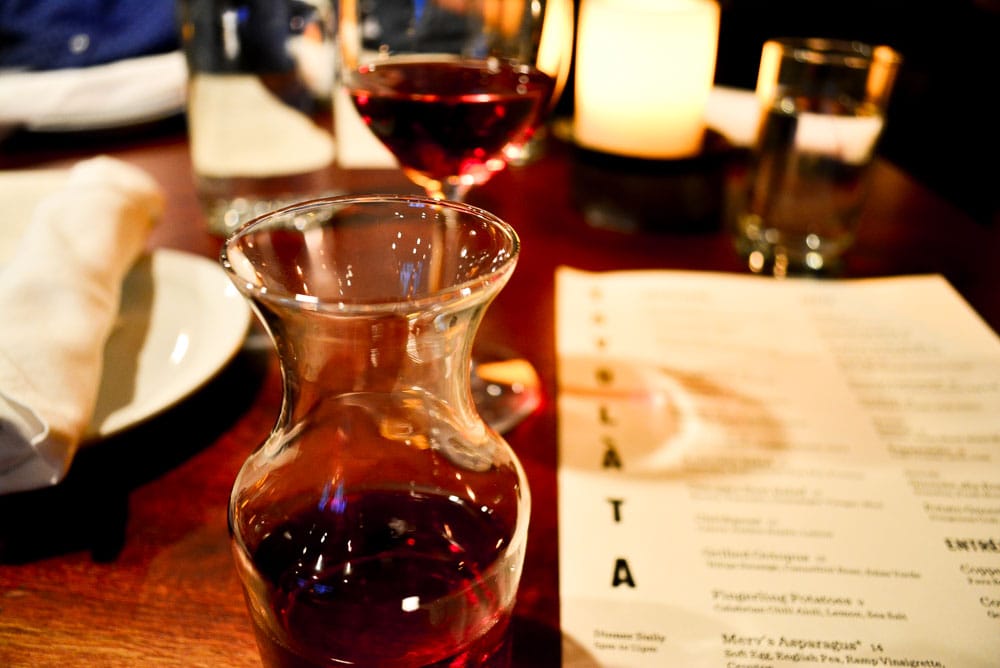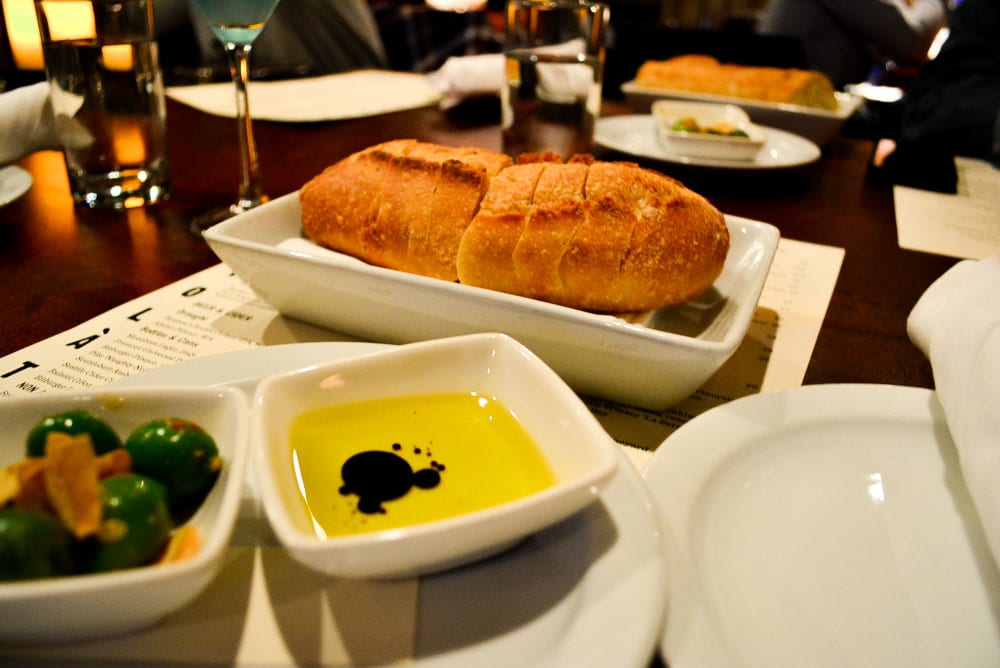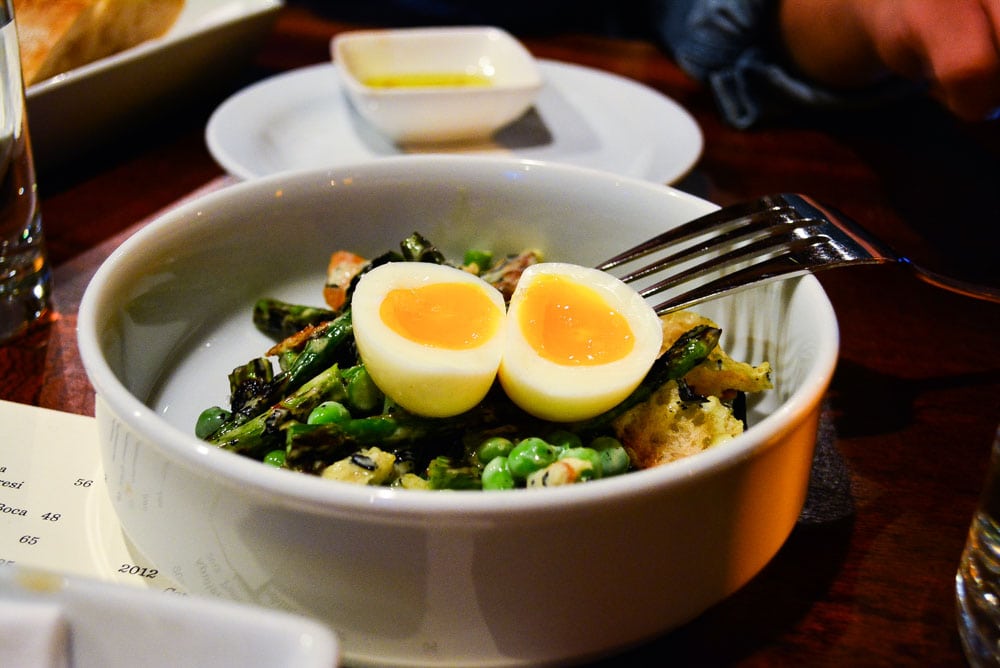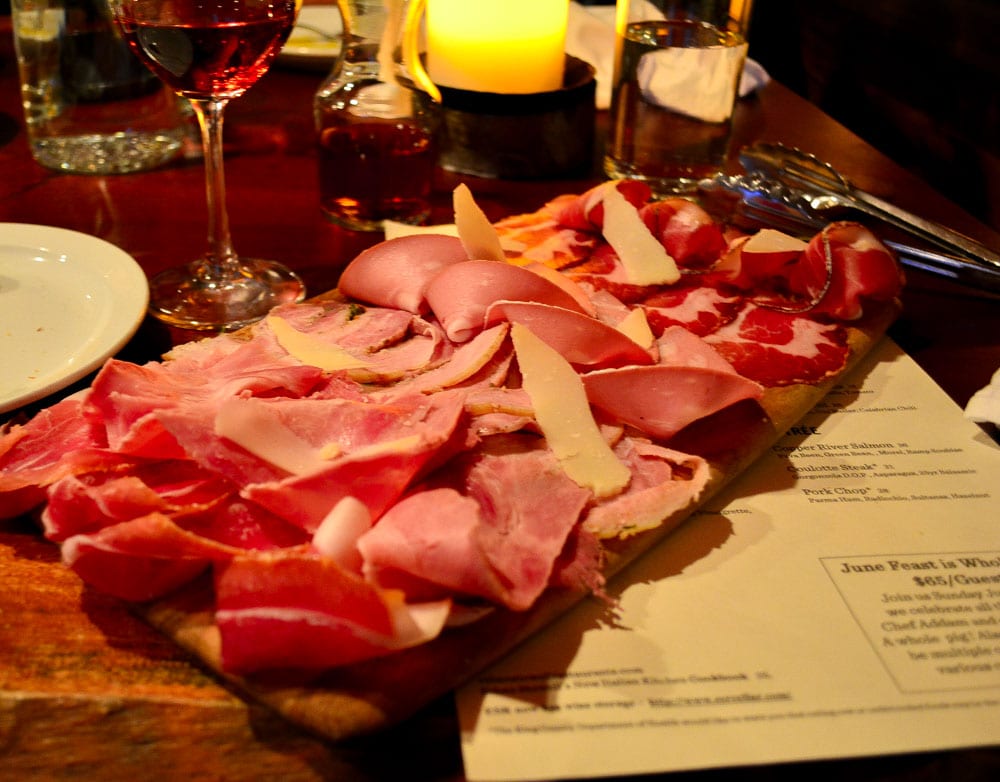 Yes, I always get a salumi board.  Yes, they're always delicious.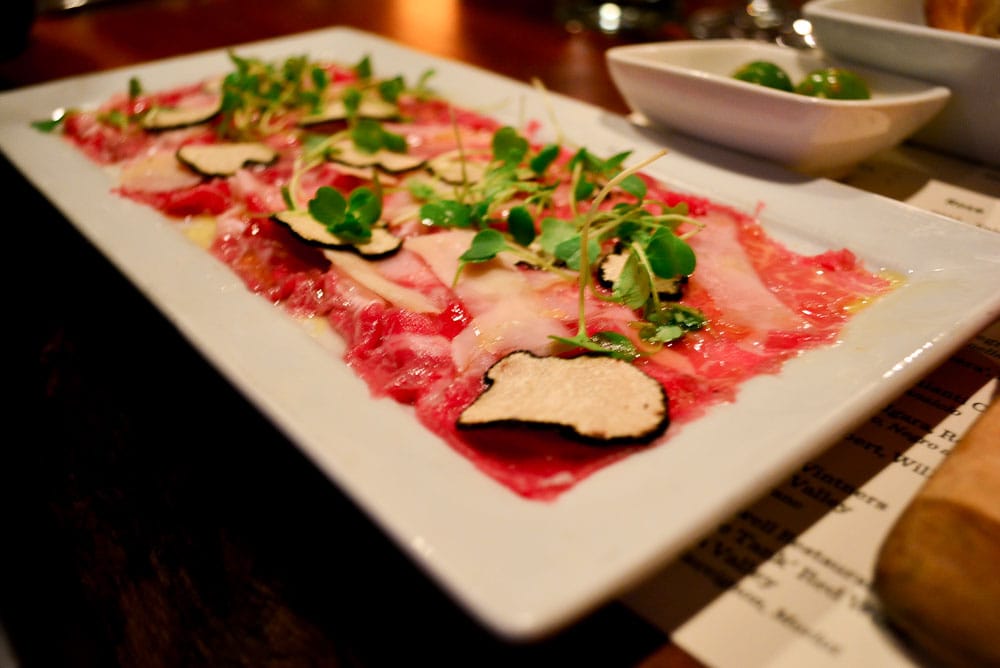 Here's where I had to put my big girl pants on and step outside of my comfort zone – Beef Carpaccio.  It's raw meat.  Skeptical?  Of course and rightfully so.  I would try it again (and I have)!  It has lemon, arugula, and parmesan cheese.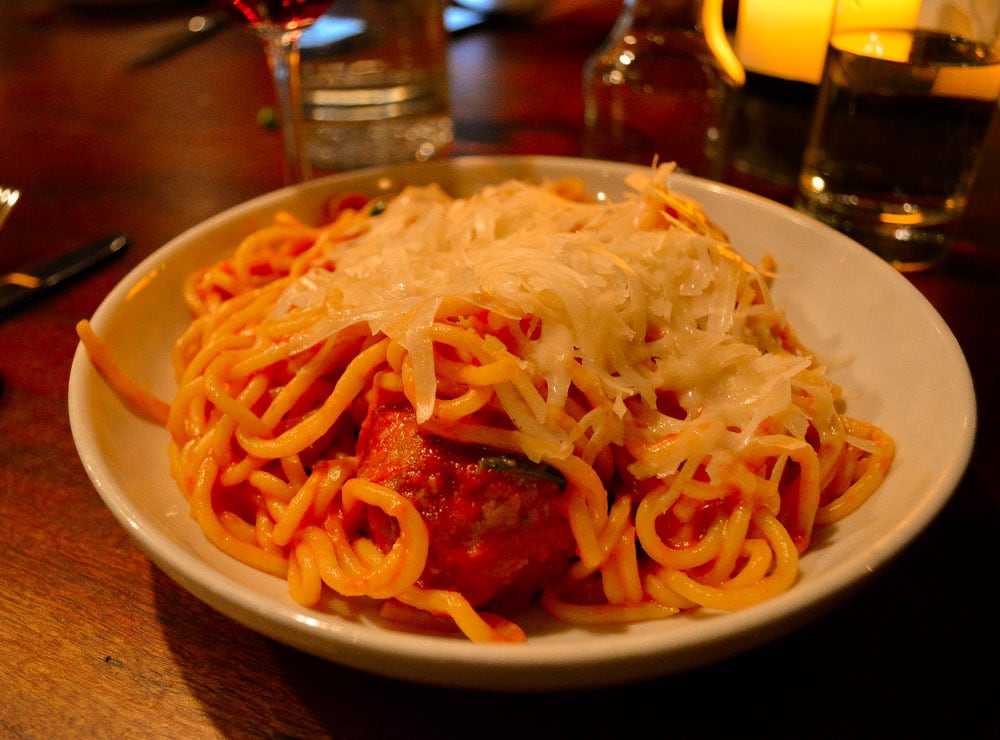 I'm normally not the type of girl to get a marinara dish when going to an Italian restaurant, but when I asked the waitress what she recommended, spaghetti and meatballs was it (weird), but I honestly don't think I've ever had a better pasta dish (with the exception of Sotto).  Everything about it was perfect, and unfortunately, I have no way else of describing it.
You can view Tavolàta's menu here!
That's a wrap!  Fino alla prossima volta!
If your next adventure is to the Virgin Islands – you won't be disappointed with these taquitos!