Can you believe its been one year since my trip to Seattle with my barista pals? (Hi Sarah, Kirstin, and Brandon)!  When I decided to hang up the green apron and resign from Starbucks, I had spent a third of my life making lattes; that's eight years!  The four of us wanted to take a trip together – we all worked at Starbucks (and loved the culture of Starbucks and Howard Schultz), had a passion for coffee, and none of us had visited the Pacific Northwest, so a trip to Seattle came to fruition.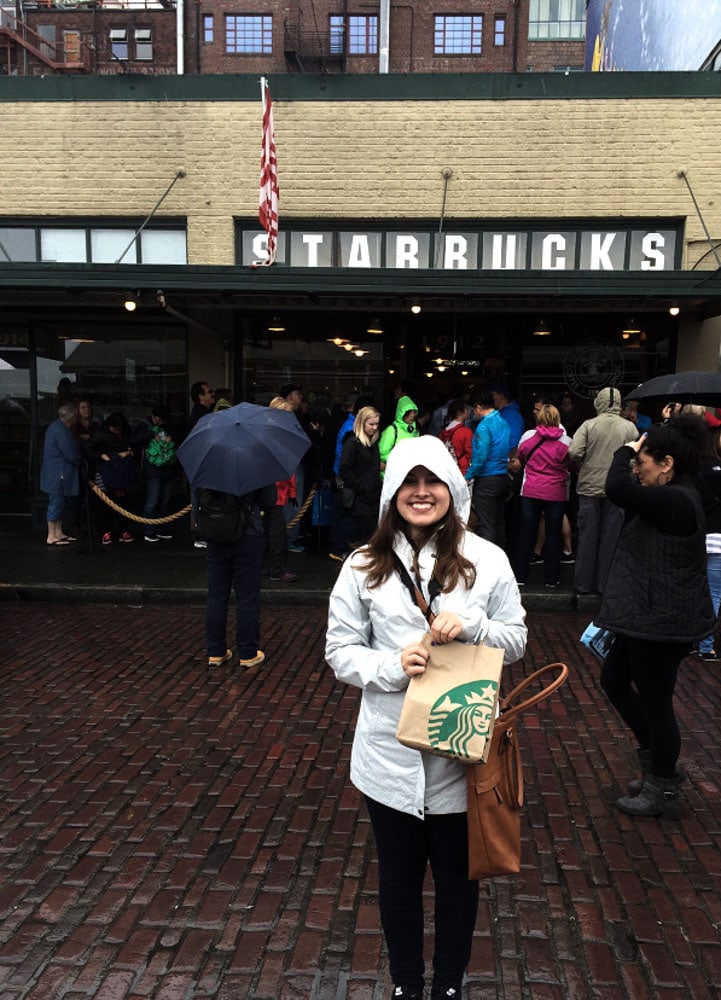 Emerald City
Little did I know, I would stay reminiscing about the Emerald City long after I landed in Cincinnati. Since then, I've visited a handful of cities and Seattle continues to reign supreme in my book.  We bolted around the rainy city from one attraction to another to squeeze in as much as we could in four days (thank you, Sarah for making such a vigorous itinerary).
I've decided to share my Seattle photo diary with you over my next few posts because I'm feeling so nostalgic about our trip.  The first day of the trip: taking on Pike Place Market, commonly known as PPM.
After we set foot on the nine acre farmers market, I now know why it's such a tourist hot spot!  Fishmongers throwing fish at people, live music, vendors making sure you are having FUN while buying their handmade crafts (Hell, I even bought a donut cat..), and the flowers they sell are the fullest and brightest (and no, they don't ship to Ohio).
I'm not making this stuff up – and the 10 million people that visit Pike Place Market every year can attest!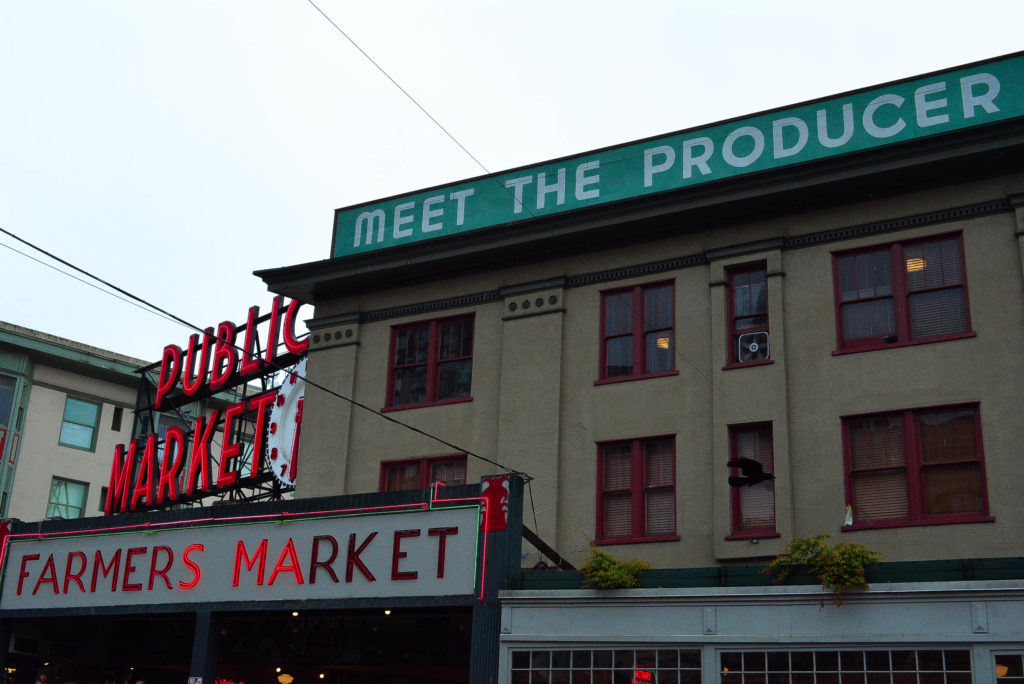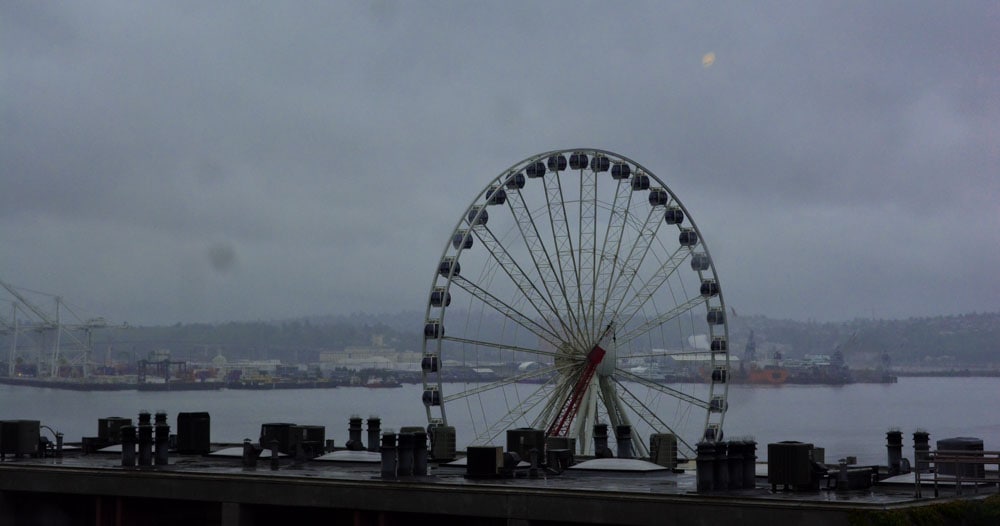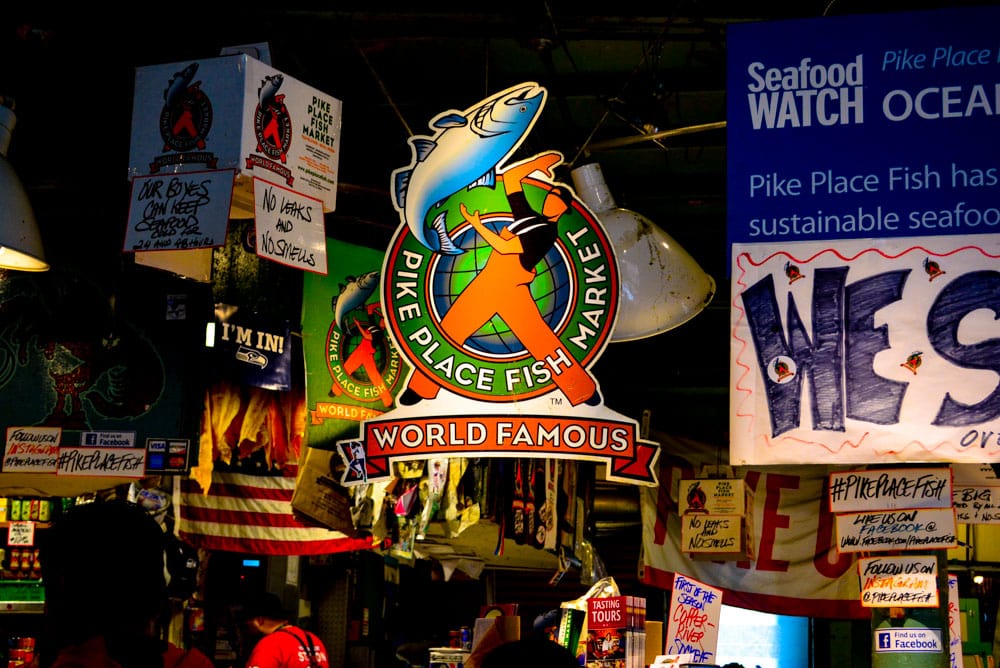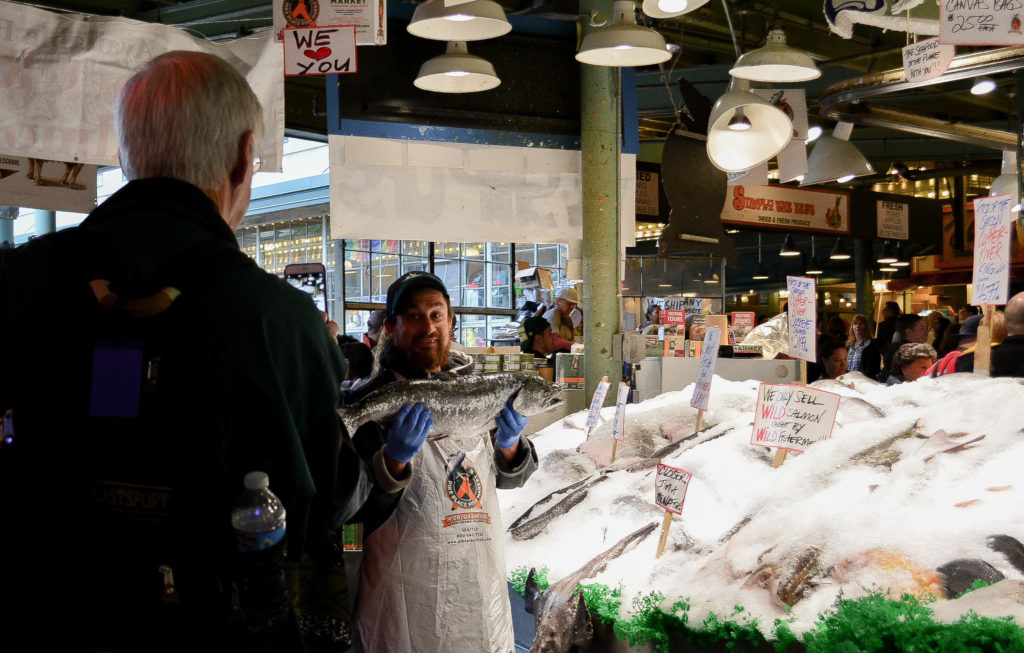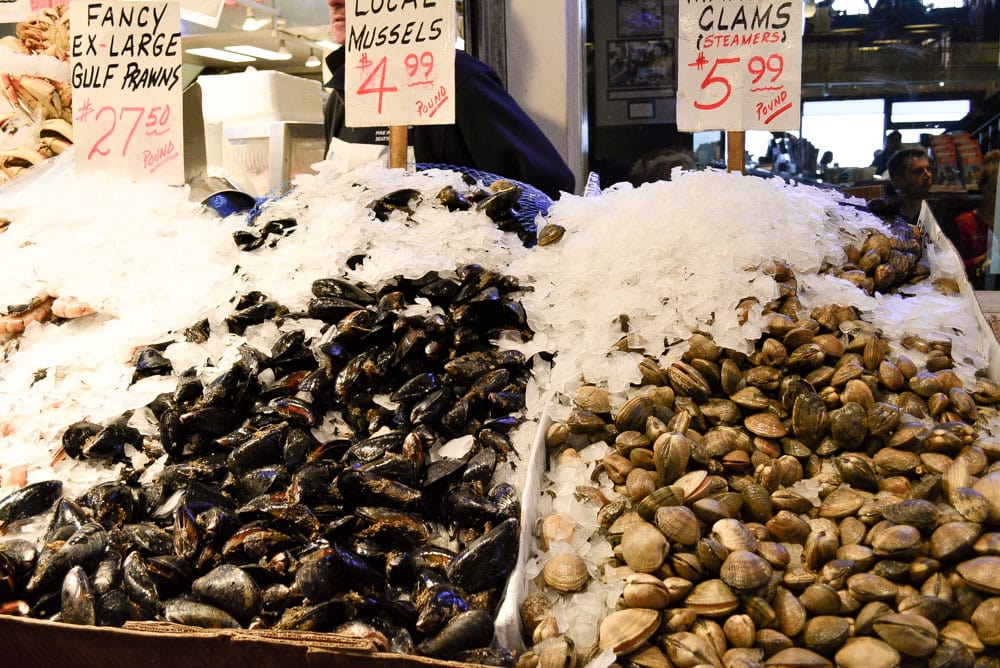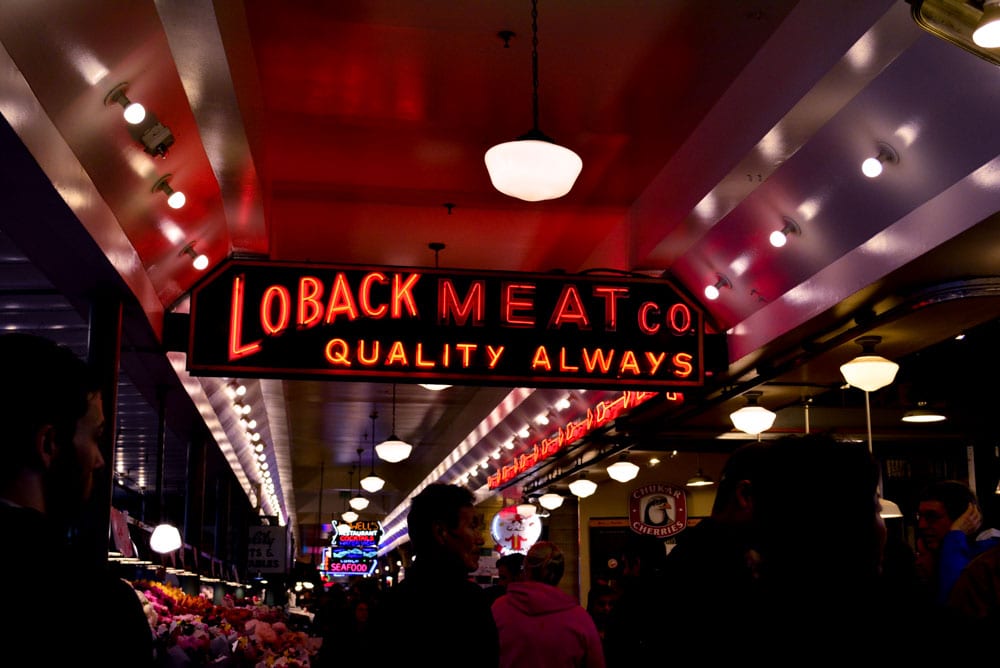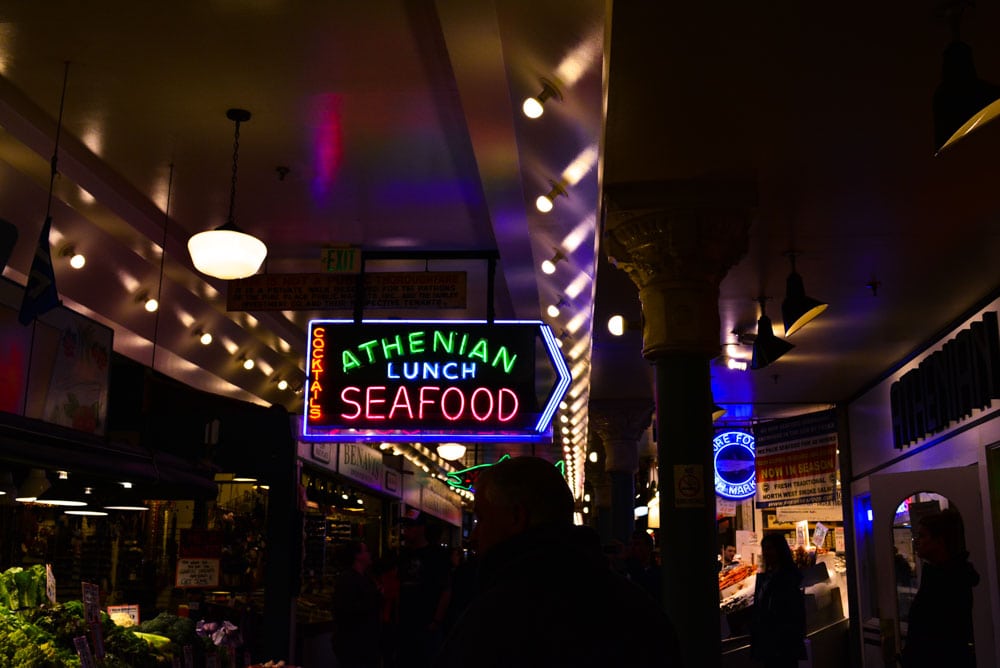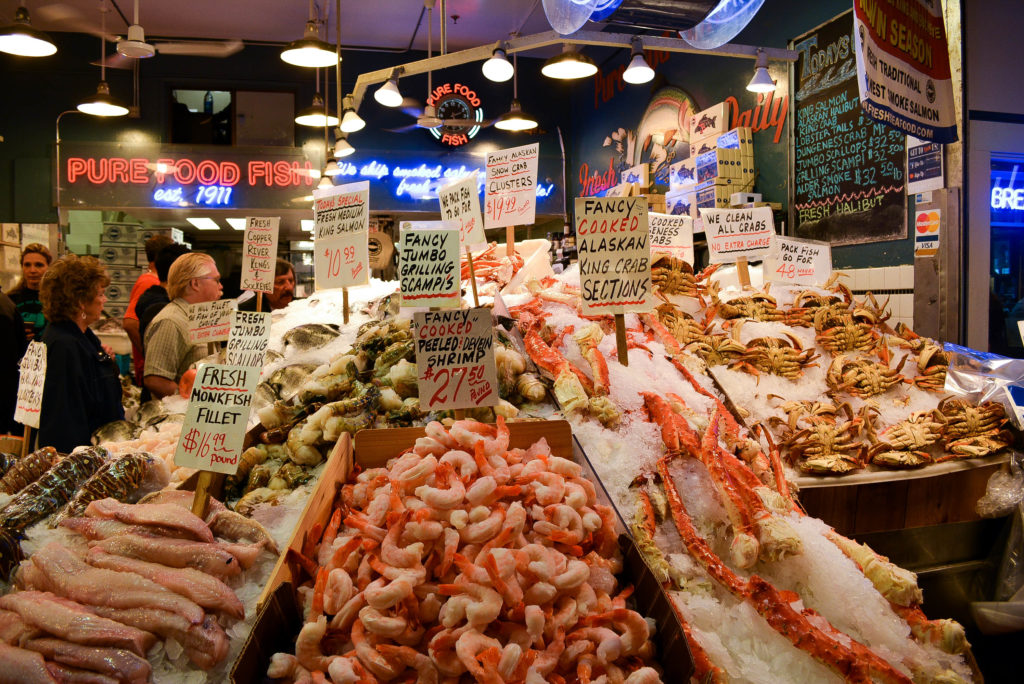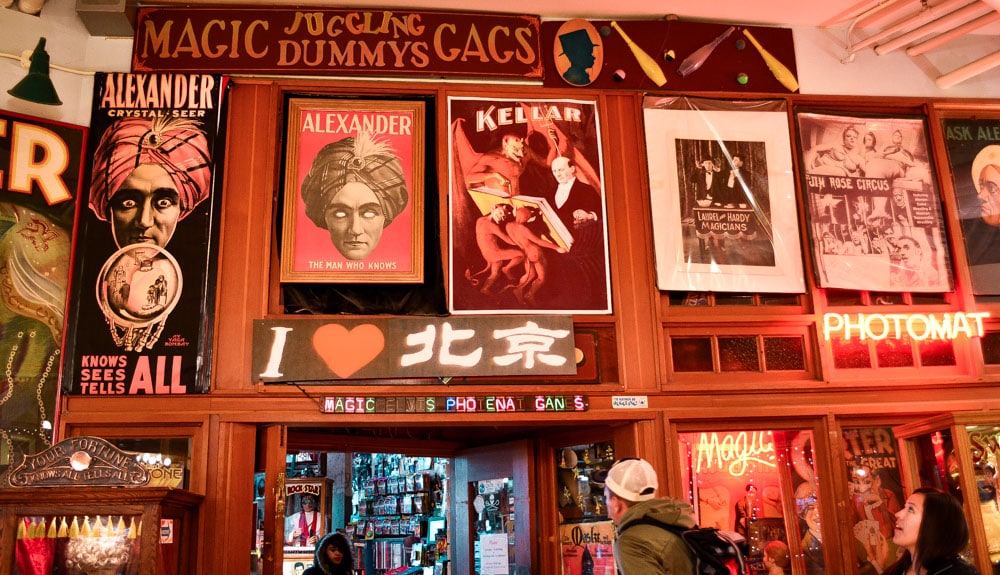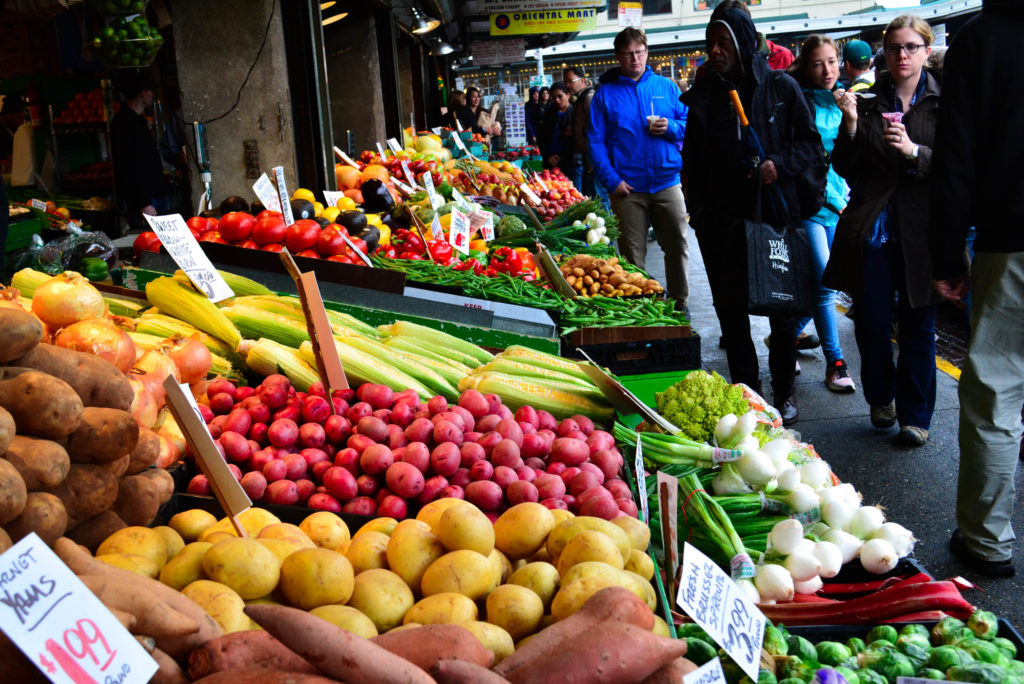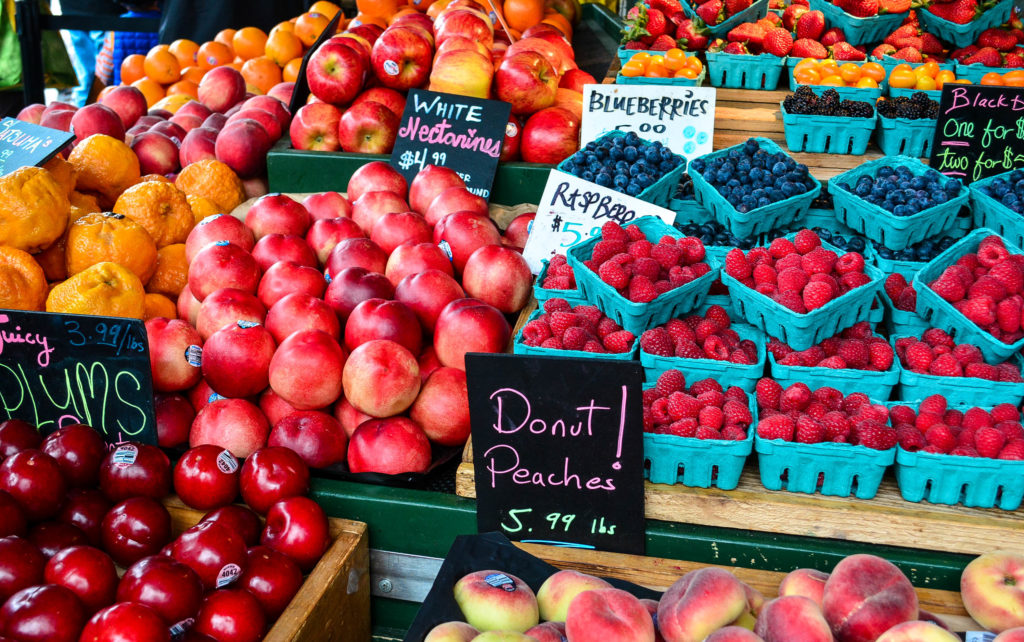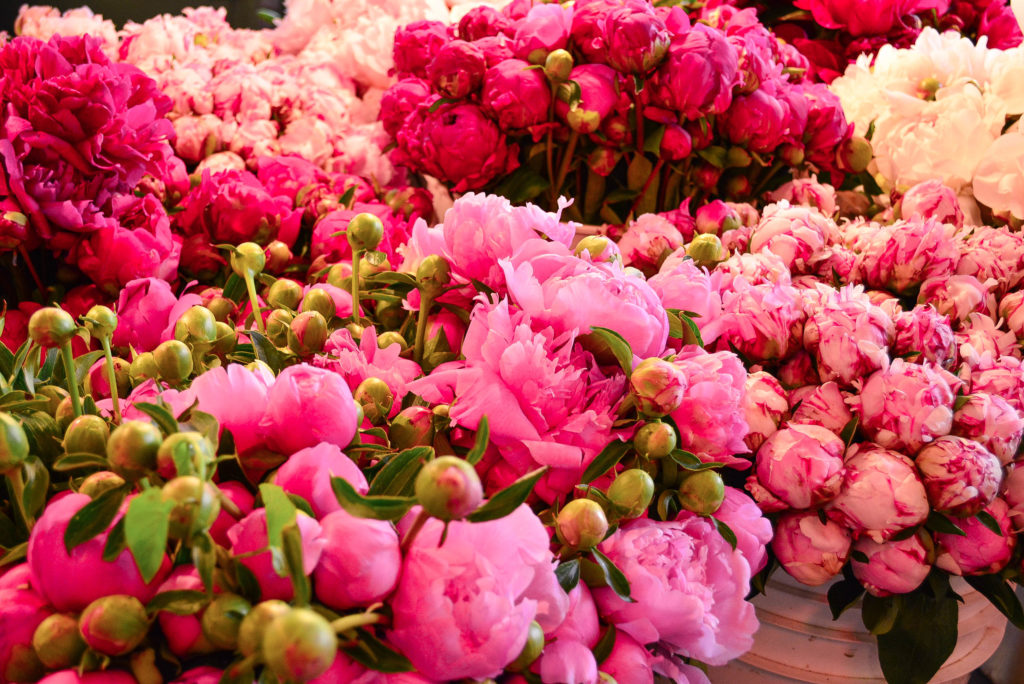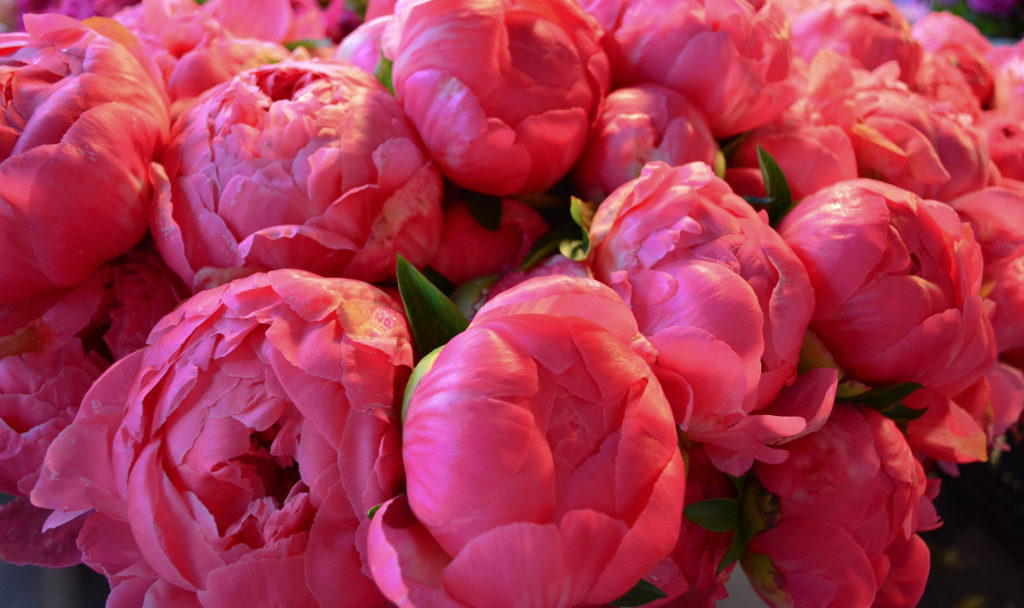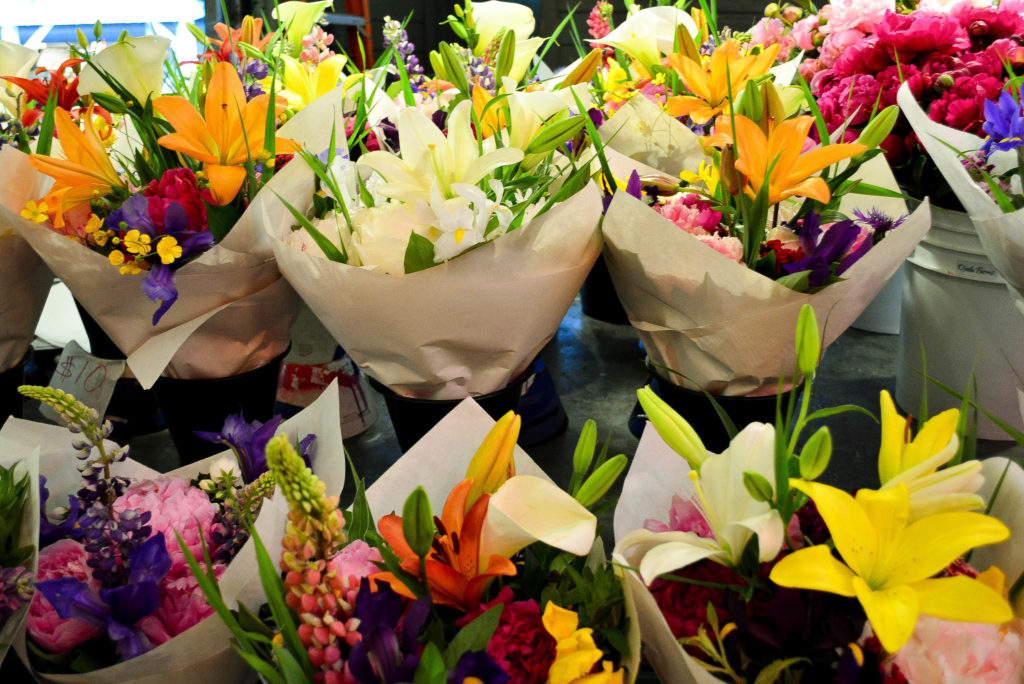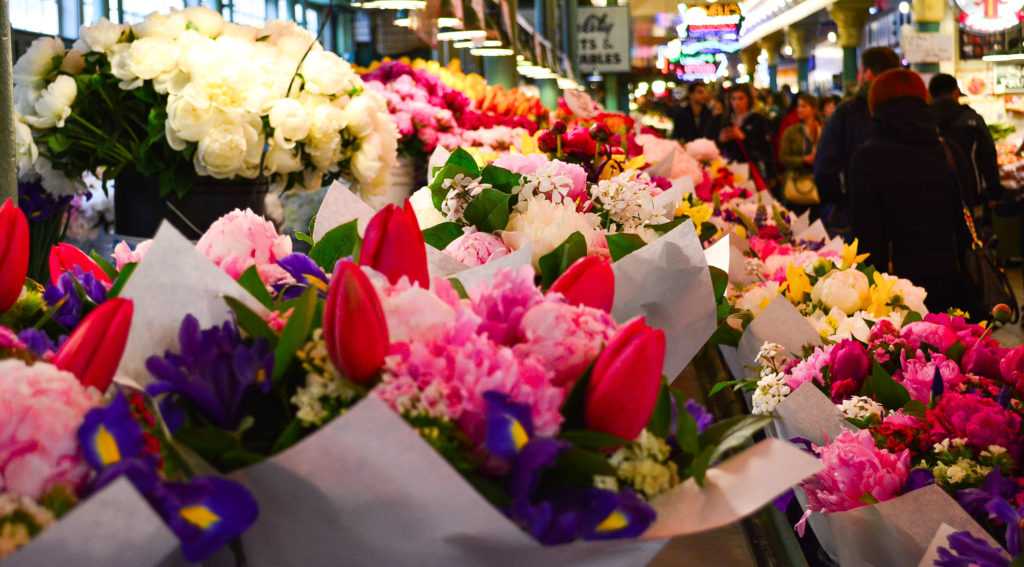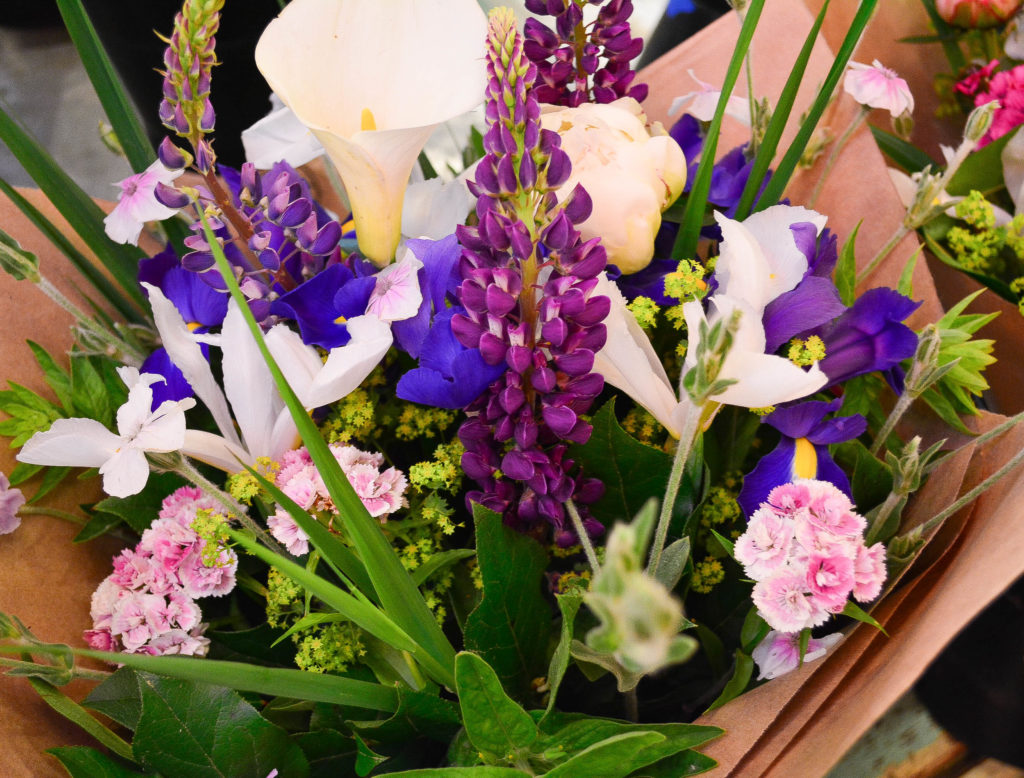 Epic and Nasty at the Same Time
The Gum Wall in Seattle – located in Post Alley, under Pike Place Market.  Being the germ freak that I am, I have no idea how I got so close to the wall, let alone, put a piece of gum on the wall.  I completely forgot the Gum Wall was HERE until we were on our way to the airport – I've never been so excited and it was my first time buying gum in YEARS… solely to add my own spit to the wall.  Also, blowing a bubble was much harder than I remembered.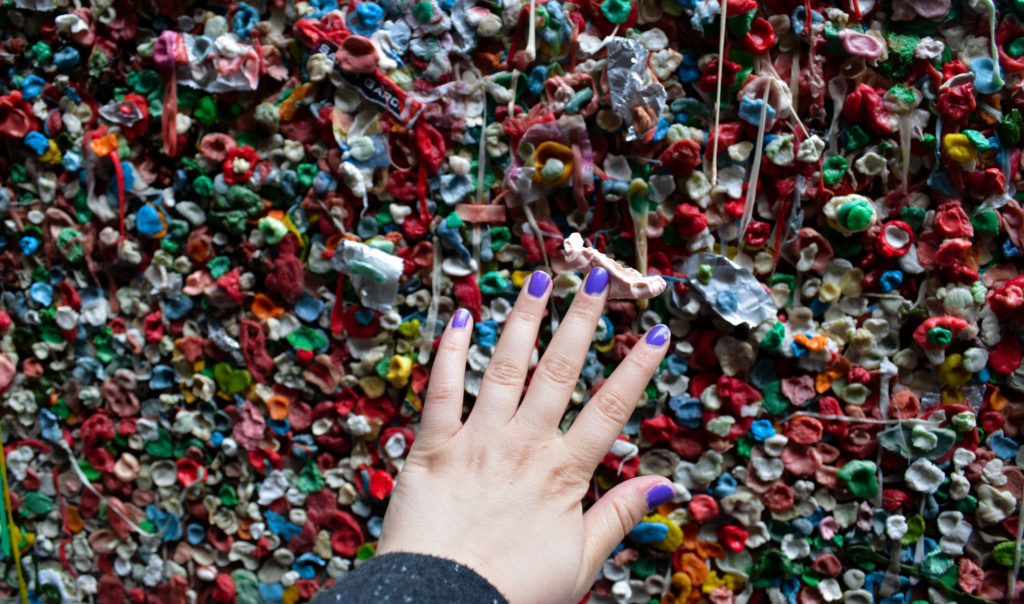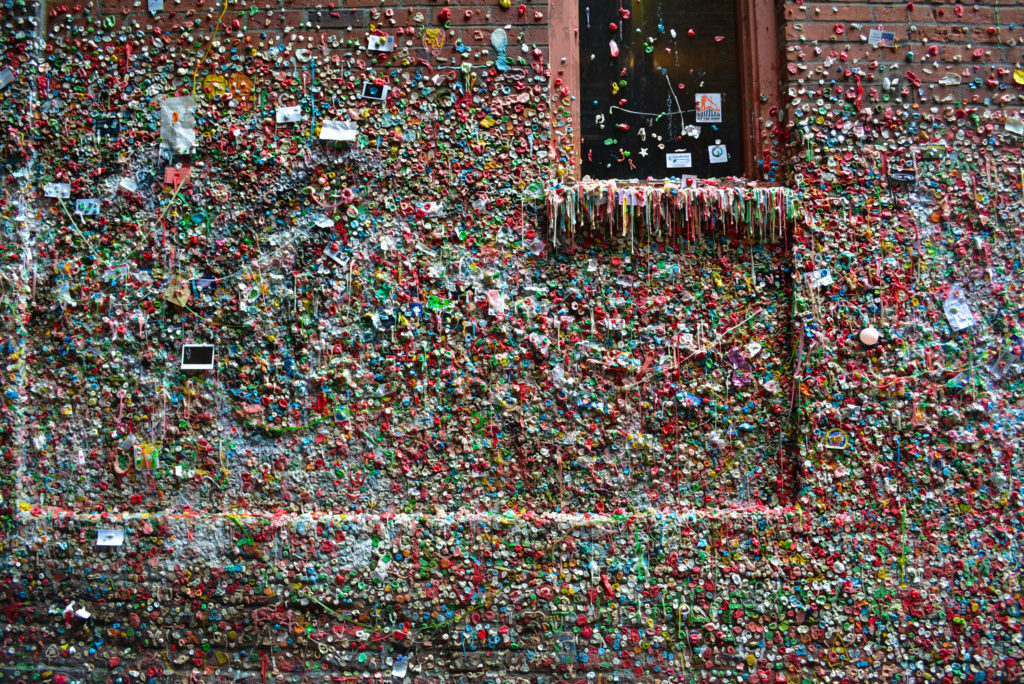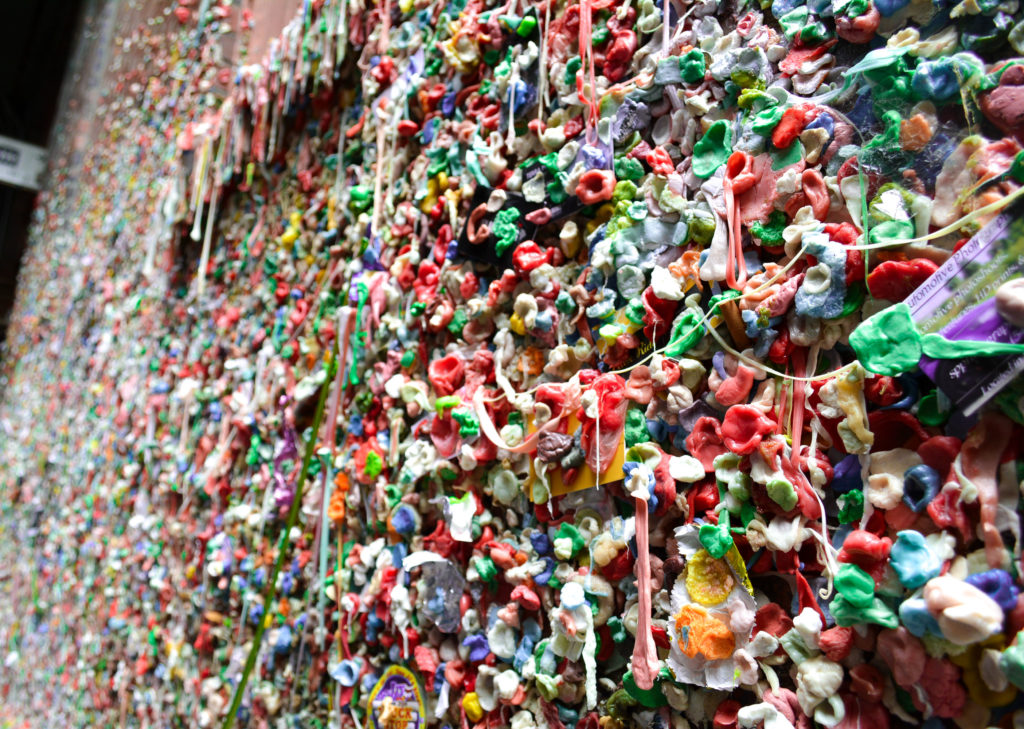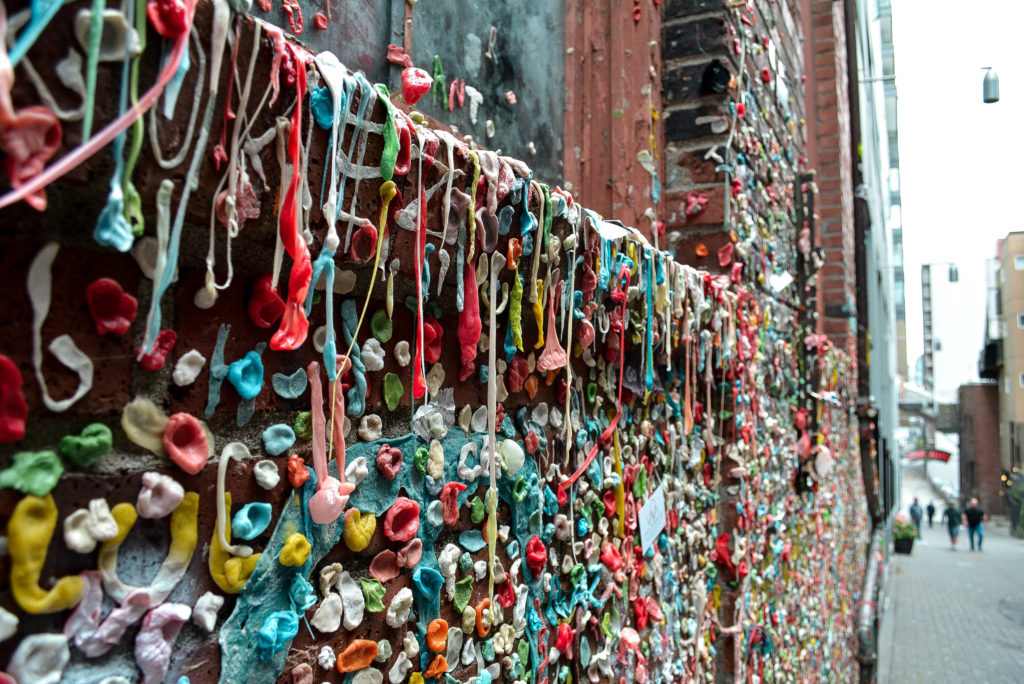 Real Deal Starbucks
THE ORIGINAL PIKE PLACE STORE – definitely the place we were most excited about visiting for obvious reasons!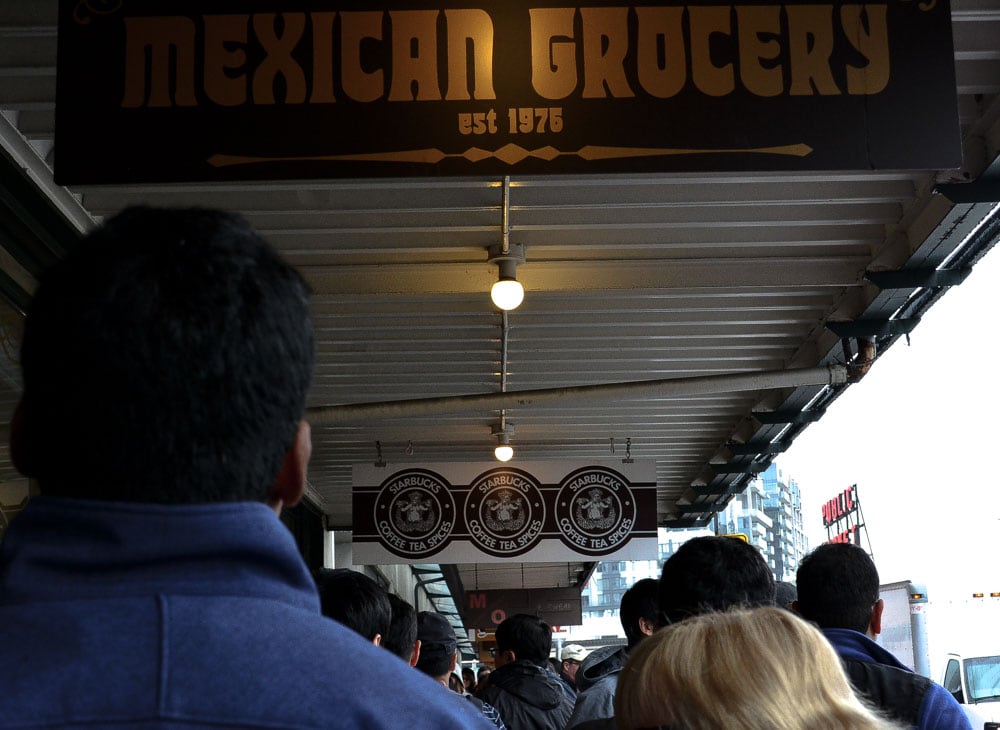 Yes, this is the line…. they do a great job at keeping people moving through though!  Wait until you see the photos from our trip to the Starbucks Reserve Roastery and Tasting Room!
Not everyone has been a barista, but I've been dreaming of coming here for years…to see it and to experience it.  This place is everything that any Starbucks barista could imagine, if they believe and love the company and their mission.  Something I think about daily is meeting Howard Schultz; he has ample drive and devotion for community, equality, and togetherness.  More people should be chasing t(his) vision.
We came, we saw, we conquered Pike Place Market.  So, now we're hungry…
Until next time!