I've been back in the Midwest for two weeks now and I've been in a downward spiral thinking about the clear-blue water beaches in the Virgin Islands.  Most of my trips are to major cities surrounded by industrial skyscrapers, but this time was different!  It would be my first trip out of the states, where the buildings are colorful, the water is the type of blue you dream of… and there are no Lyfts!  I had no idea what to expect stepping off the airplane – all I knew was that we weren't connected to the airport, we were walking down the airplane stairs into the parking lot, just like the celebrities!
Fast forward to our post-taxi ride and we are checking into the hotel!  The woman who checked us in said that we had a beautiful view from our room.. in my head, "I'll be the judge of that."  She wasn't lying!  10/10 beautiful view, overlooking homes on a mountain and a large body of water with sailboats anchored.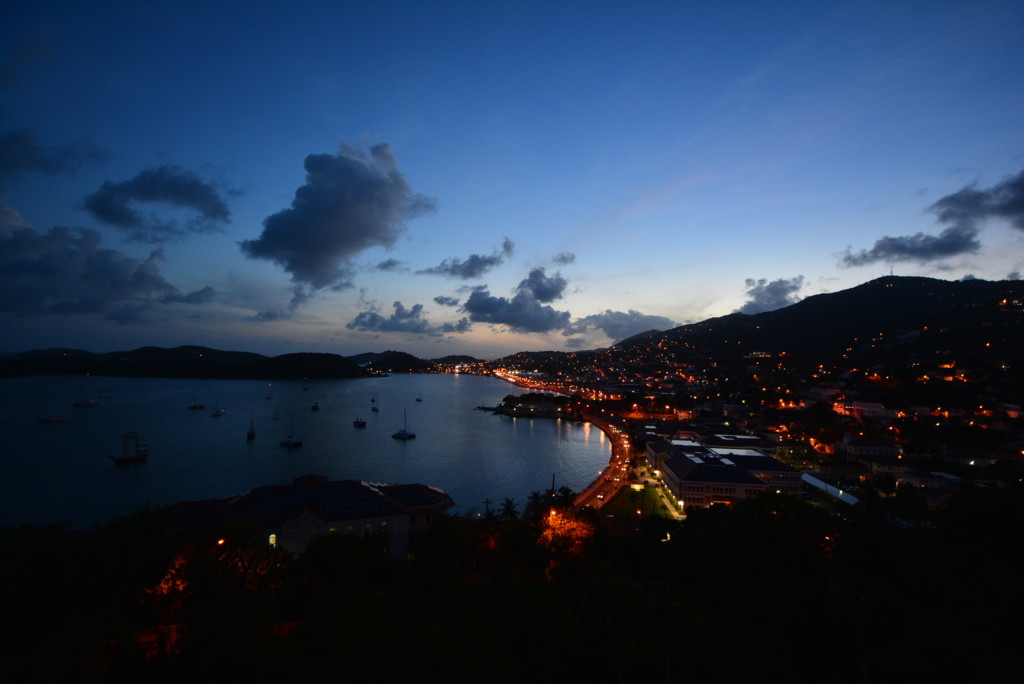 It didn't take long before we found our hotel bar, that overlooked another large body of water.  We had been there five minutes and I was ready to move there; ironically, our cook moved to the Virgin Islands from Columbus, Ohio.  What started out as an impromptu construction work trip for six months, turned into his home for the next decade.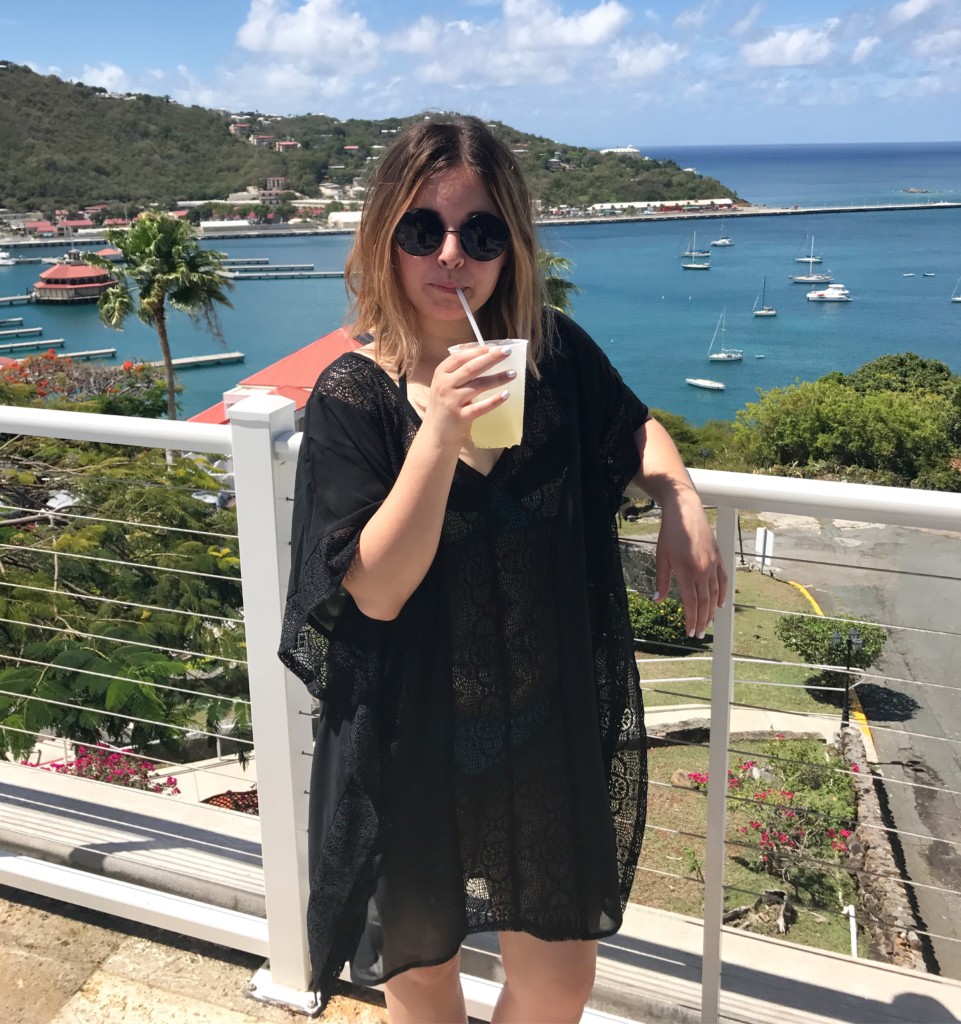 *Cover up and bathing suit is from Target*
40 Beaches to Choose From
Did you know there are over 40 beaches surrounding the U.S. Virgin Islands?  I sure as hell didn't!  That meant our next decision to make was which beach we wanted to visit first – Limetree Beach was the chosen one.  Little did I know, I was walking on to a beach that sat on the Limetree Beach Resort, which I wasn't keen on at first.  It was smaller than anticipated, the water wasn't as clear as I envisioned in my head (albeit, still pretty damn clear), and there was a hotel behind me?!  It turns out all of those little things I wasn't keen on made me fall love with Limetree Beach.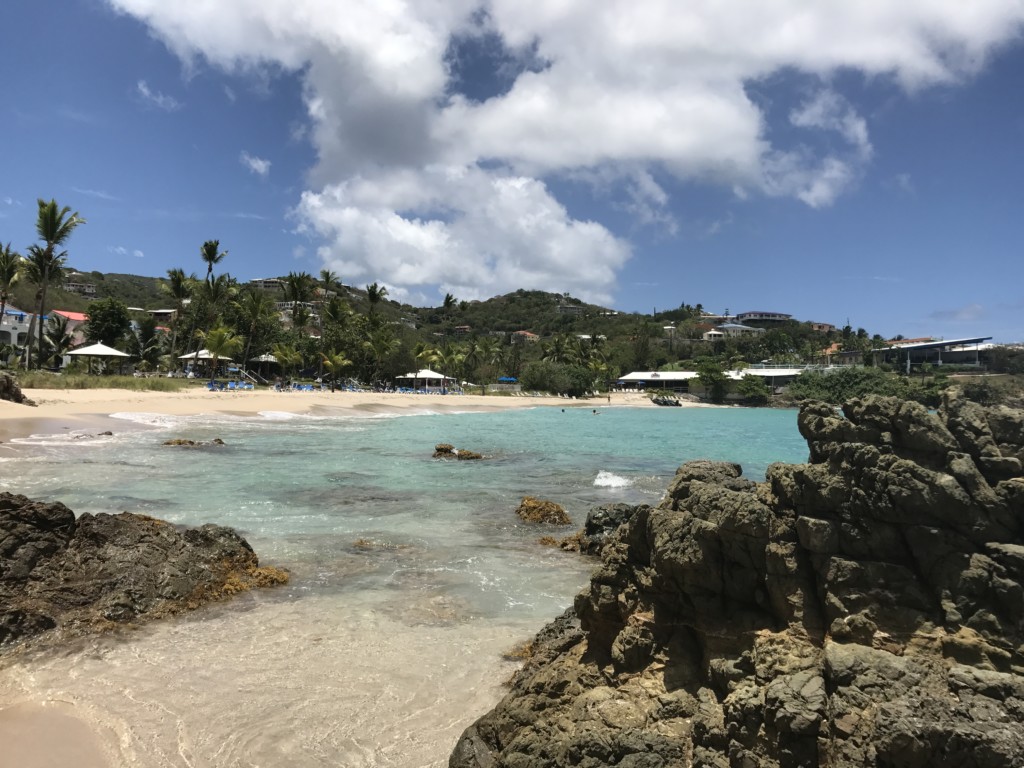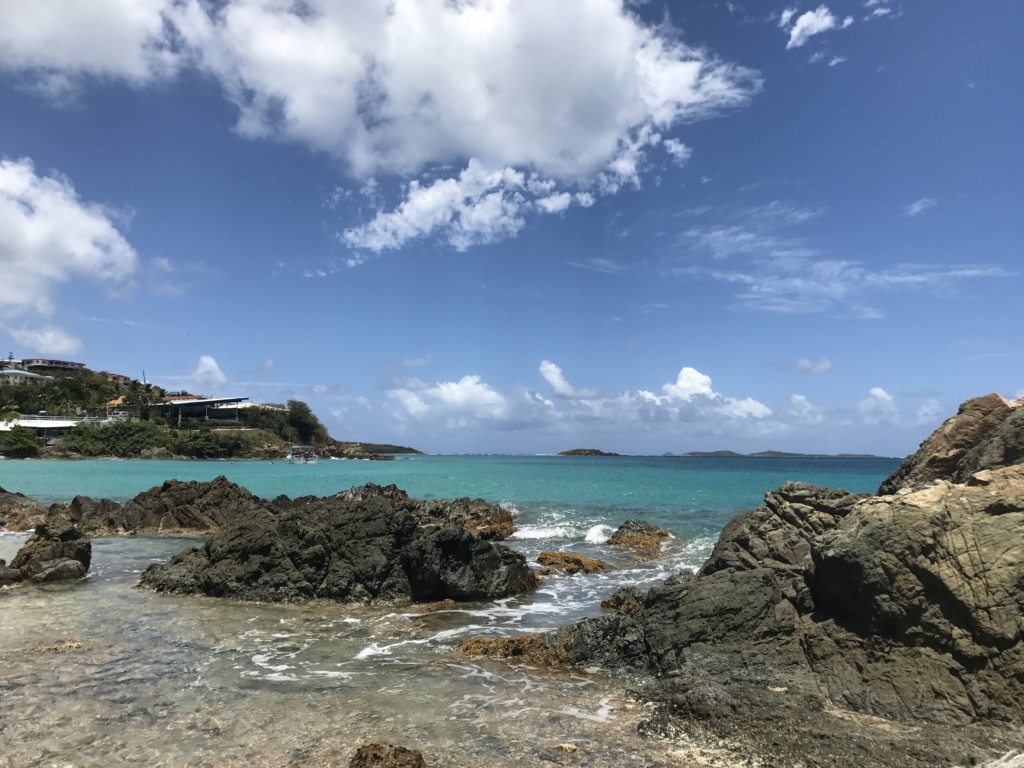 Creatures of Limetree Beach
Limetree Beach is a great beach to explore the wildlife on shore; we saw a ton of little fishes within the rocks.  Not only fish, but we saw multiple crabs – Chase even saw a crab take a leap from one rock to another.  I swear, seeing crabs was so cool to me! Lol.  We saw a lot sea urchins (also known as sea hedgehogs, which make them infinitely cuter).  After doing a little exploring, we let the waves take us on.  Out of all the beaches we visited in U.S.V.I., Limetree Beach was the waviest –  a wave sucked me up (which is to be expected), but it didn't spit me out right away, it picked me up and SLAMMED me on to the sand.  I laugh the most when I'm playing in the waves – the best things in life are free 😉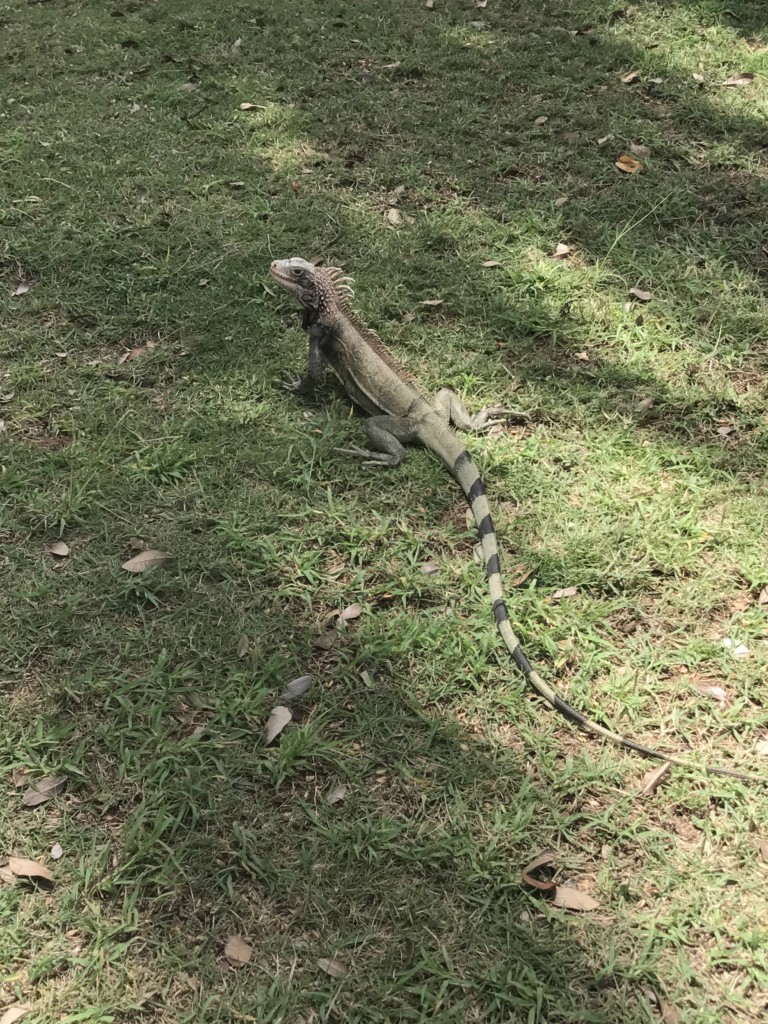 Funny story about these dudes running around Limetree Beach… I was taking photos of this guy and this woman came up to me, "You're looking down, when really you should be looking up.." I look up and there's about five iguanas sitting in the tree that I'm standing under! Ah!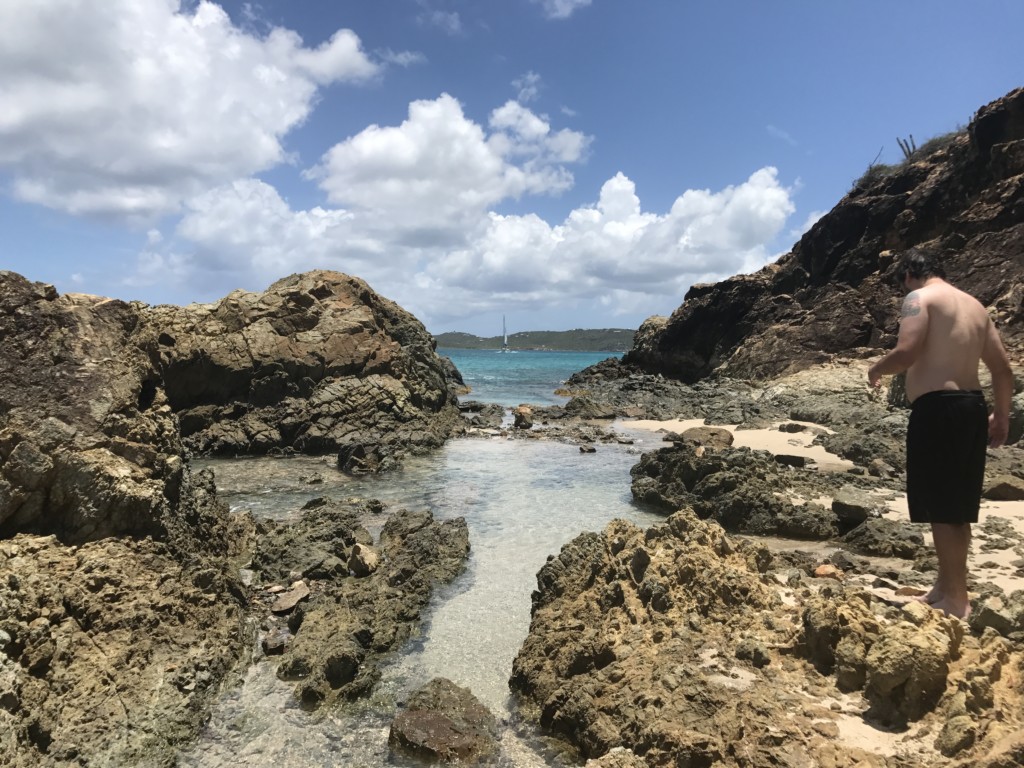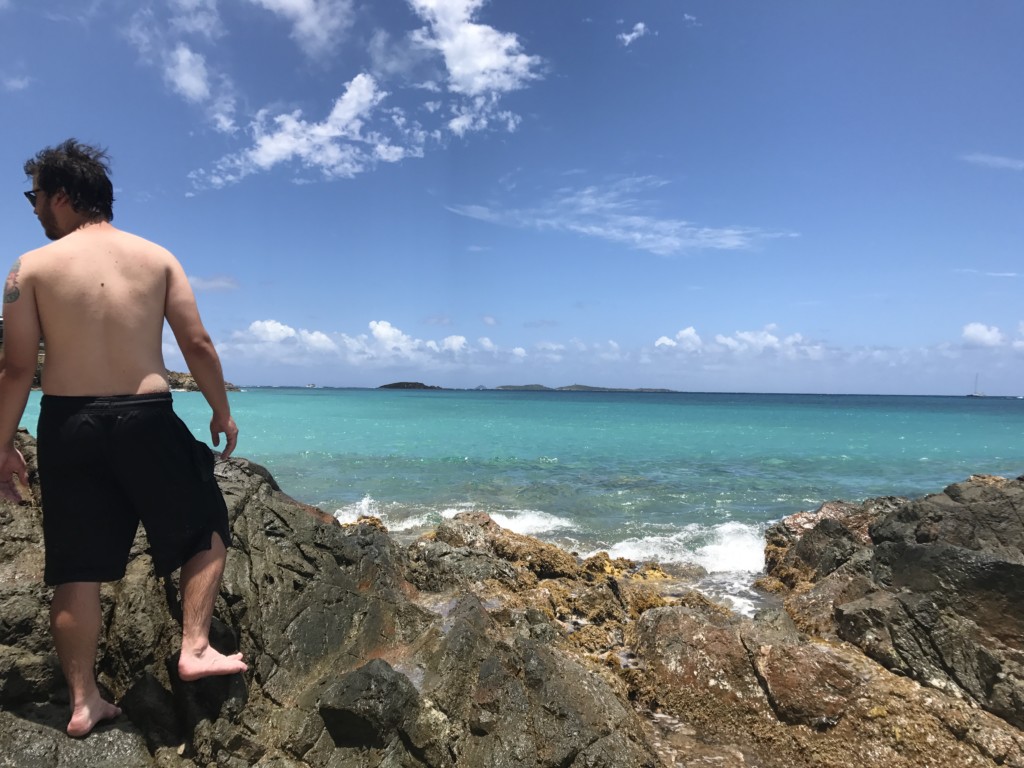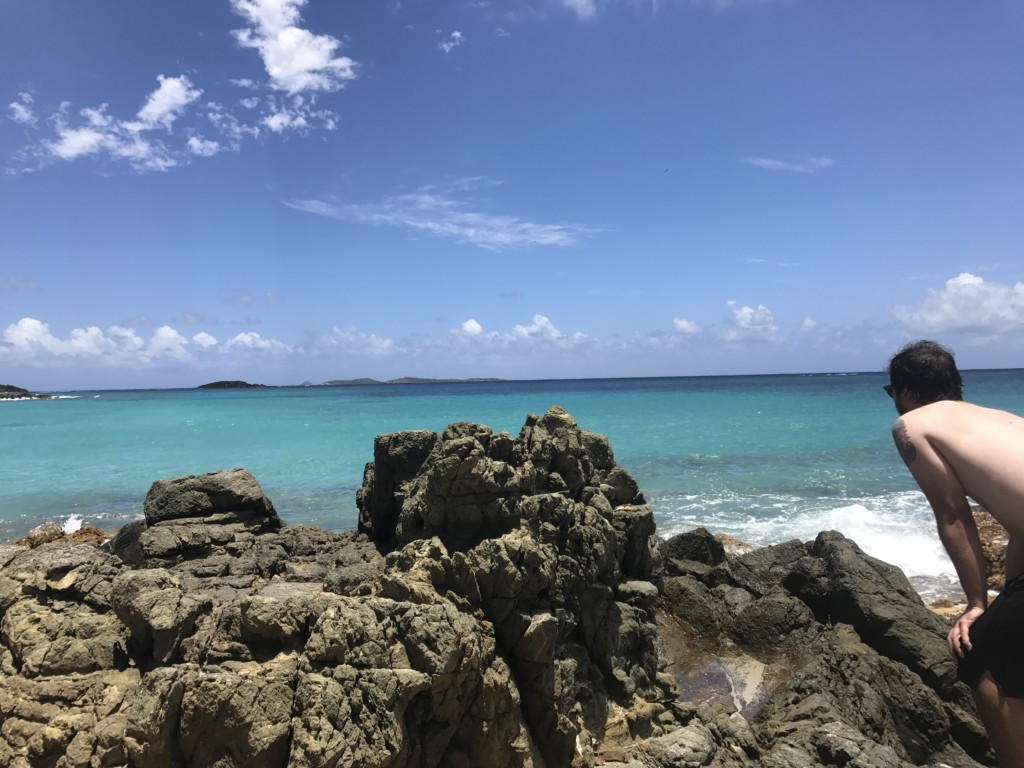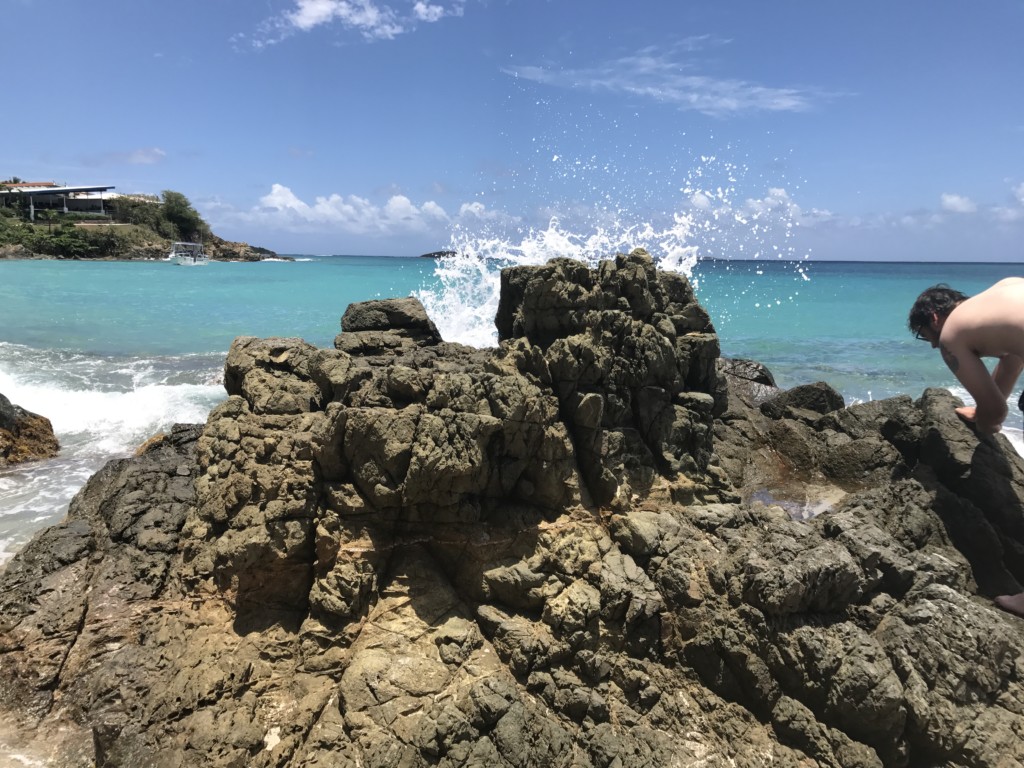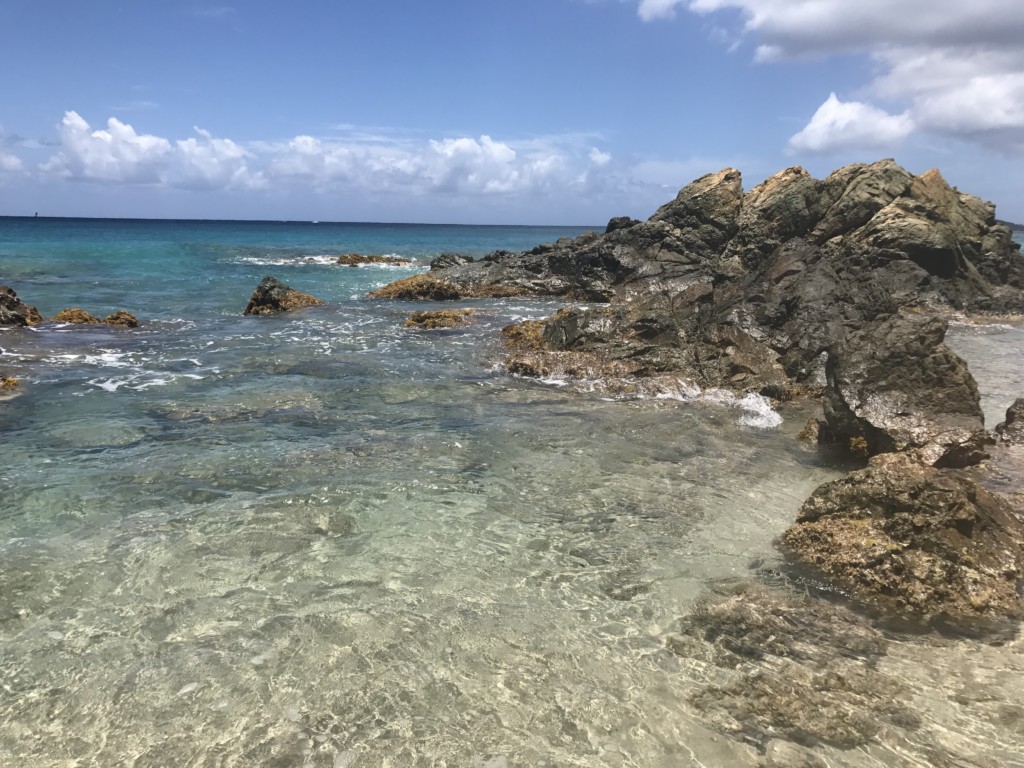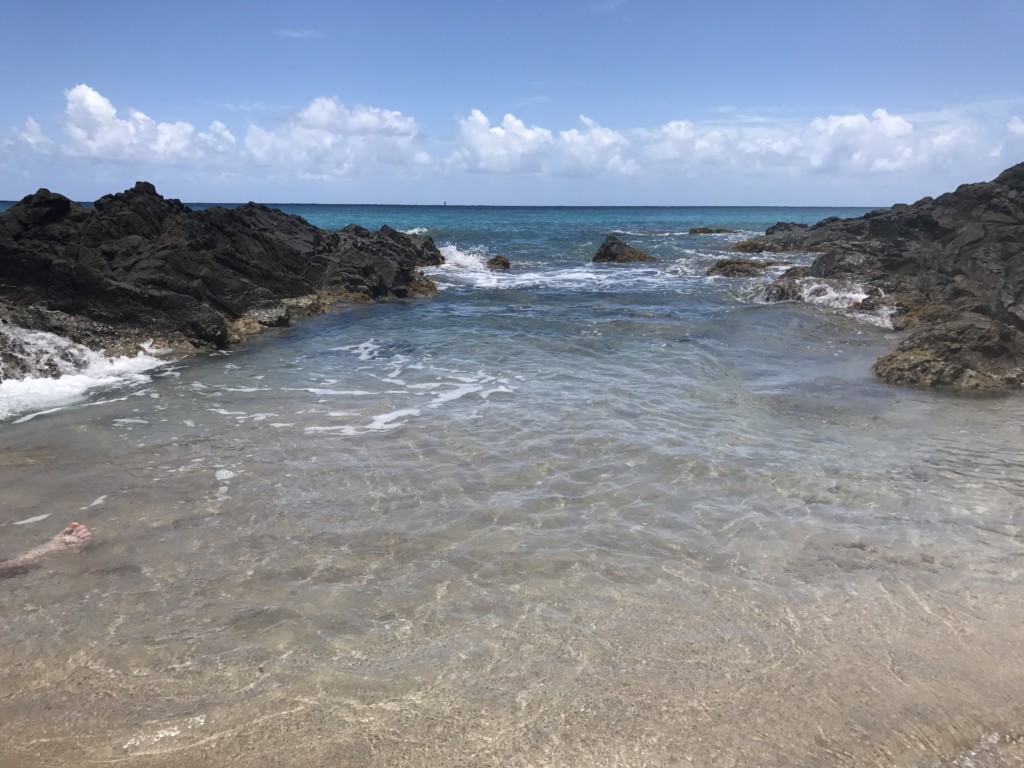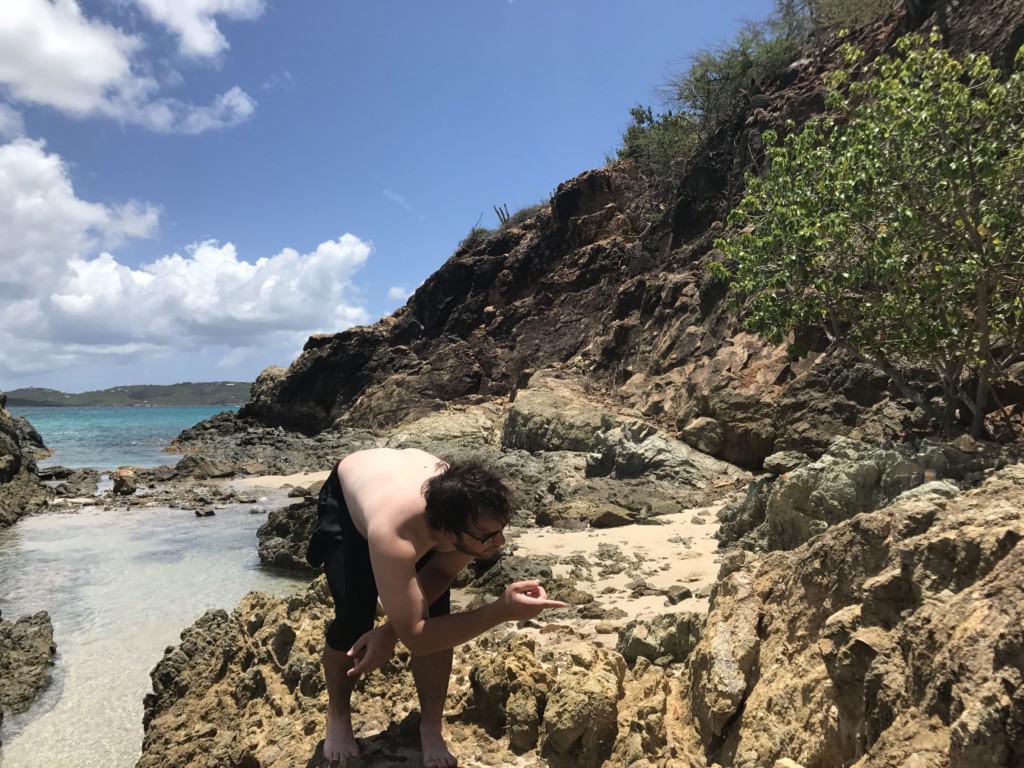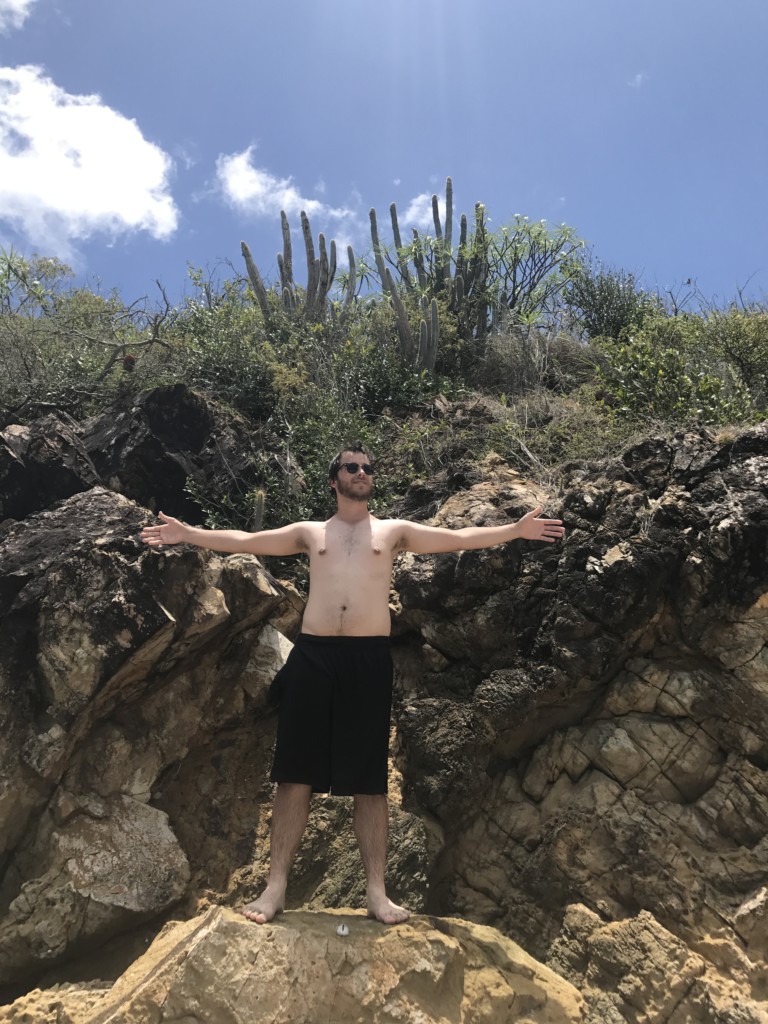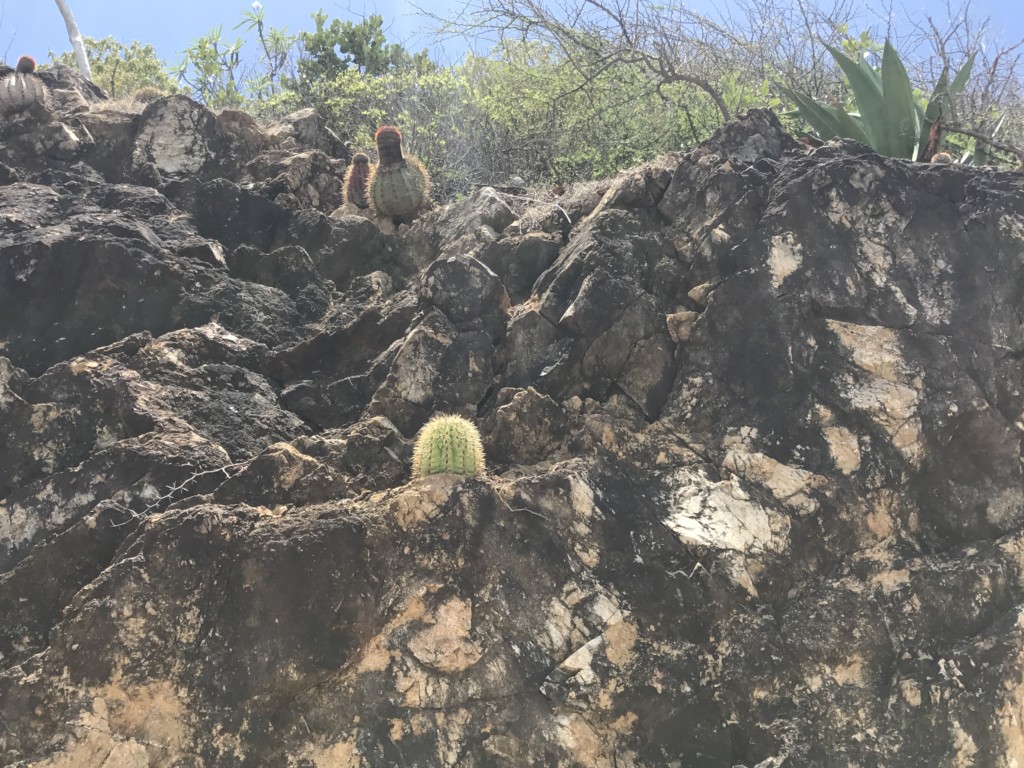 Food and Drinks at Limetree Beach – Lanai
Chase's parents were staying on the island as well; while we waited for them to arrive we walked to Lanai, Limetree's restaurant/bar.  This is where I had my first Lime in Da Coconut (beverage) – it was SO GOOD and refreshing.  This is the best beachy cocktail and the ideal drink for an island.  I probably had about 100 over the course of a week.  Yes, everyone is drinking on the Virgin Islands, when we were boarding our flight home I heard one woman say she needed to go to AA after this trip. HAHA. After a few drinks, we all ordered lunch – you can't really go wrong with the food here.  Sadly, I have no photos of our fried chicken sandwich, but we devoured it.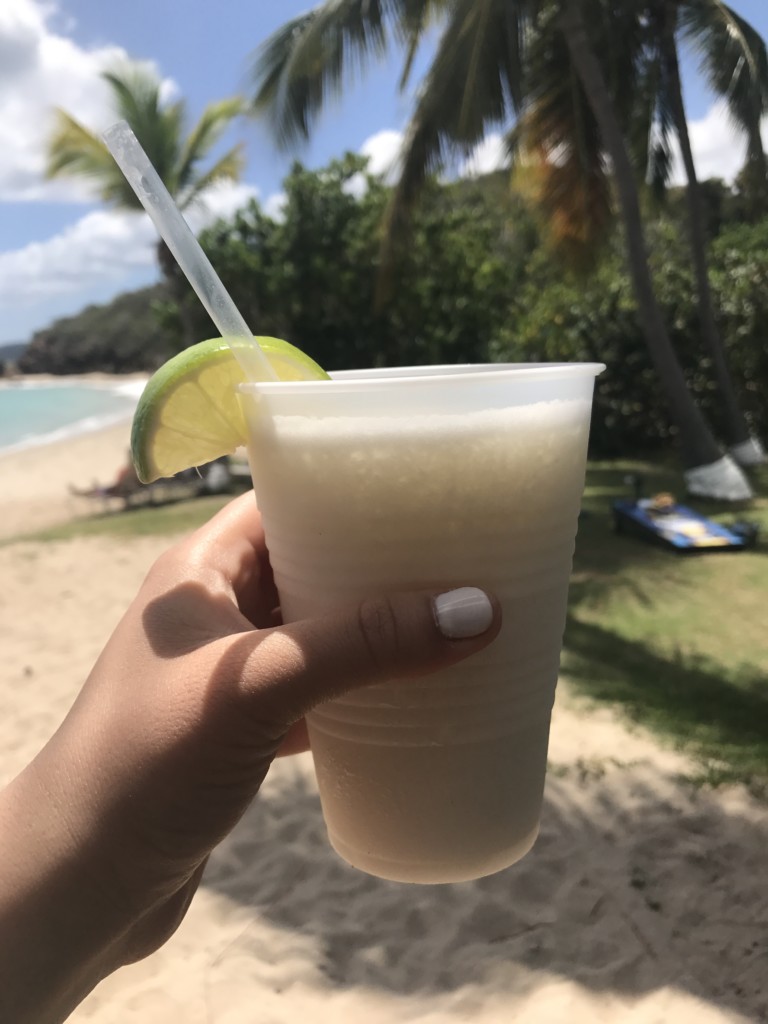 Sunset at Limetree Beach
I couldn't believe that Chase and I stuck around long enough to watch the sunset.  I've never seen something so beautiful – it was just us and a few drunk girls trying to do headstands.  So, pretty romantic, other than that!  But, they put on a great comedy show.  Not only was this romantic, but it was incredibly relaxing.  I didn't have a care in the world, why would anyone?  Add watching the sunset on a beach to your bucket list!  It's surreal and something everyone should experience.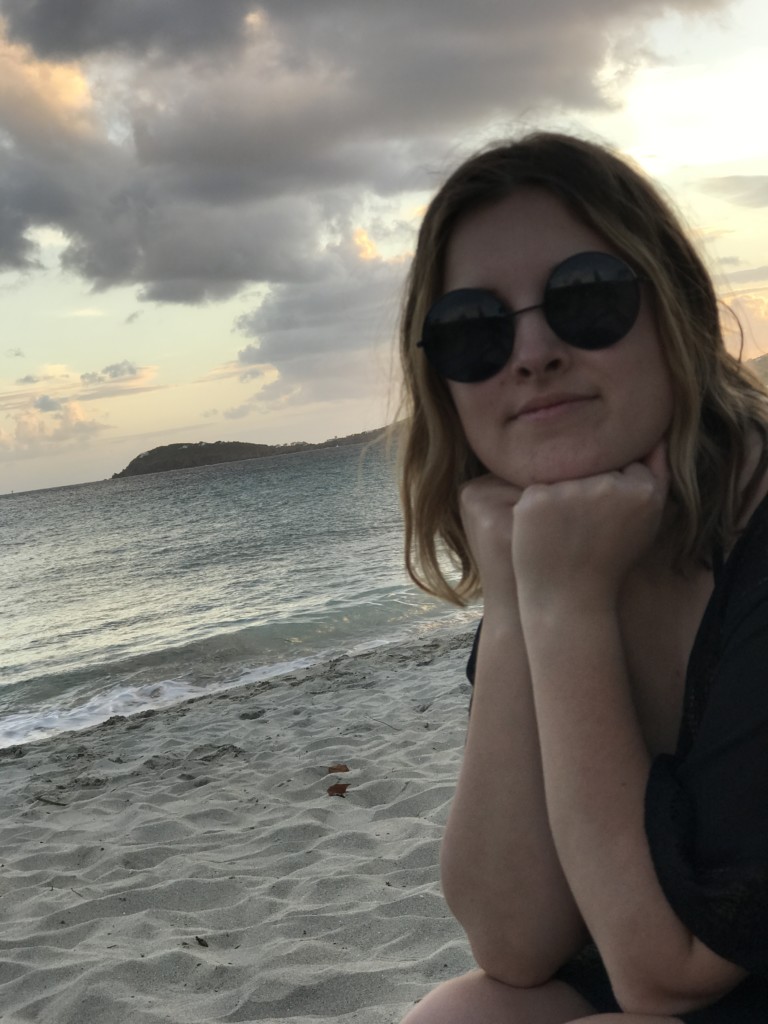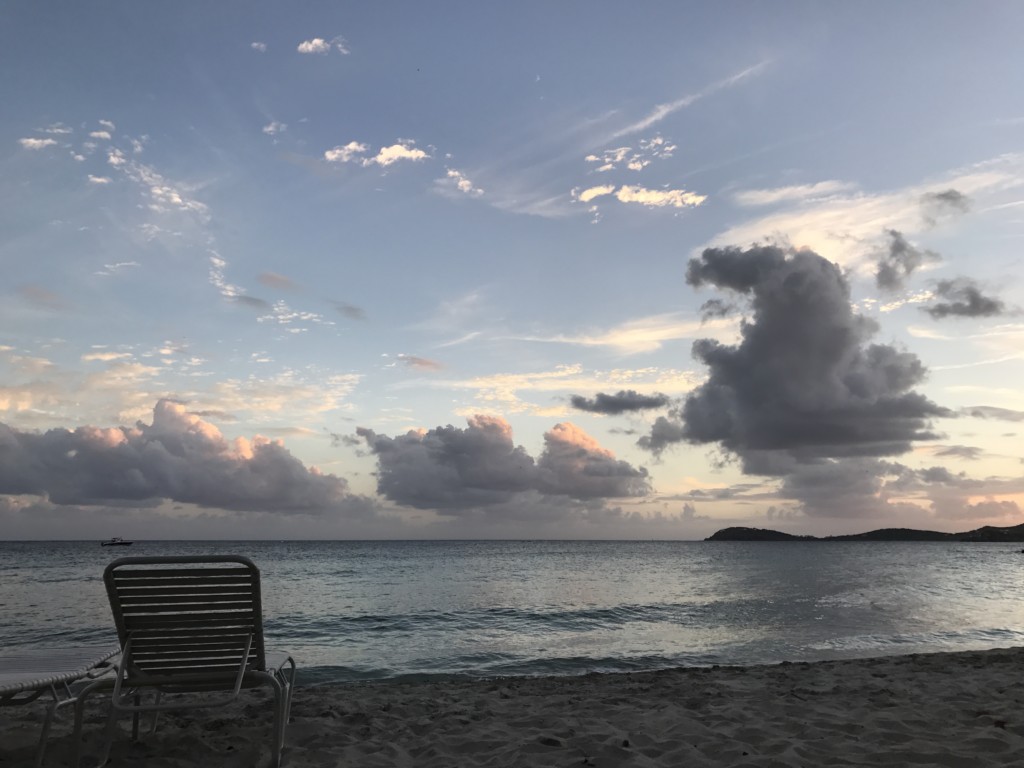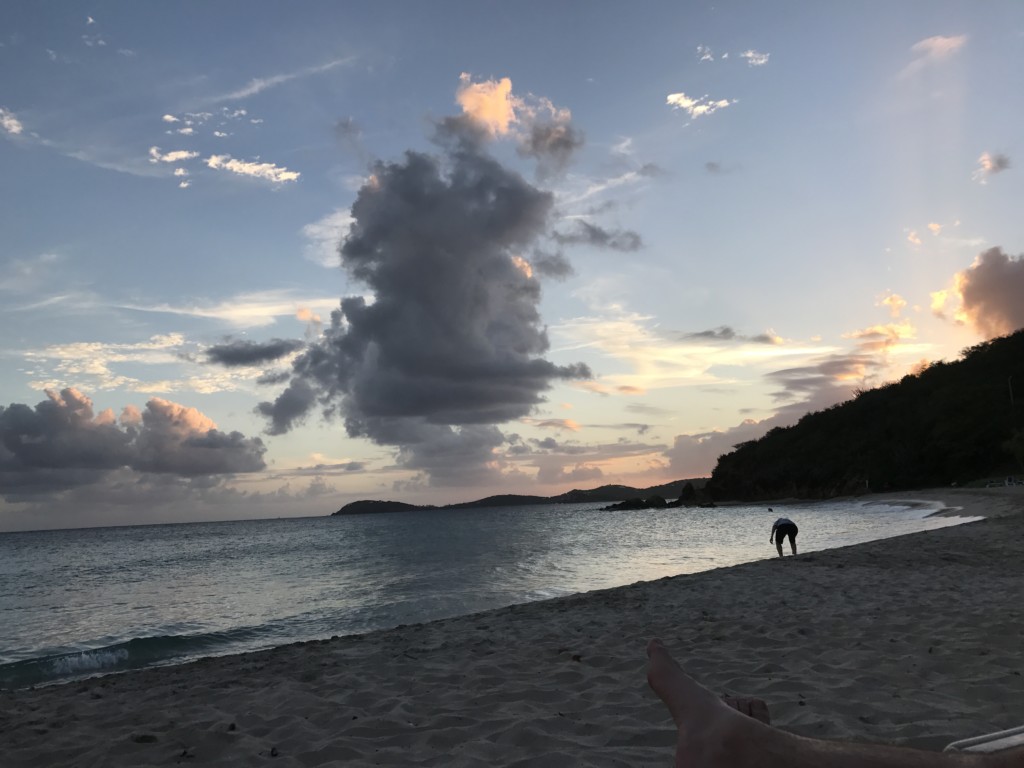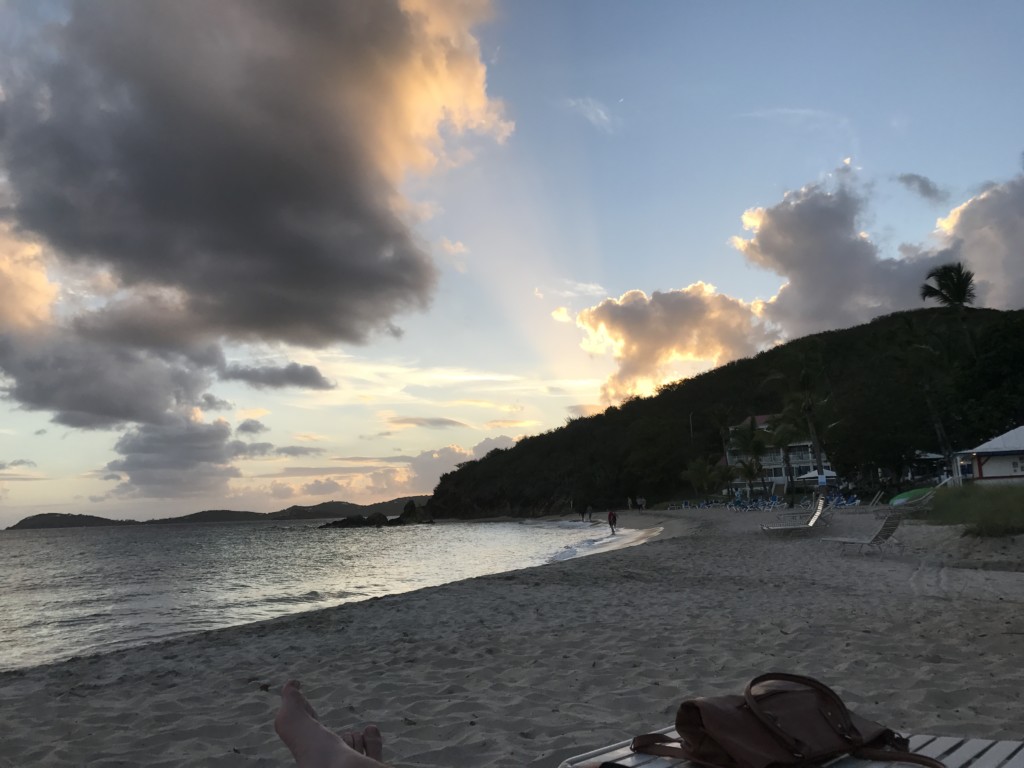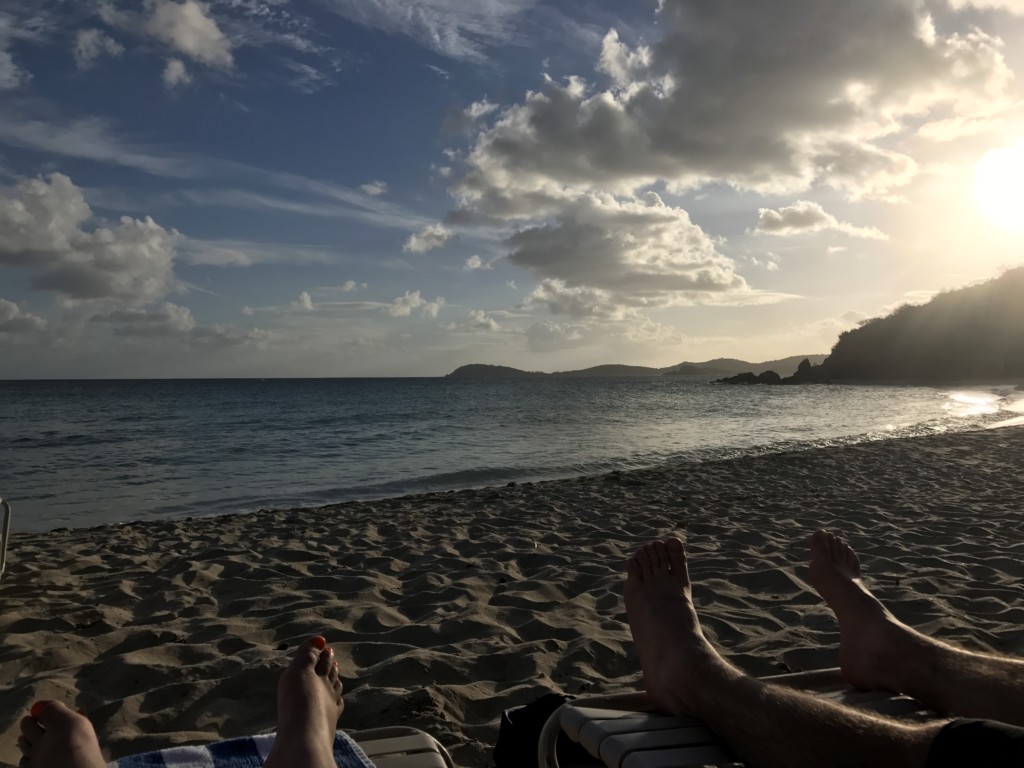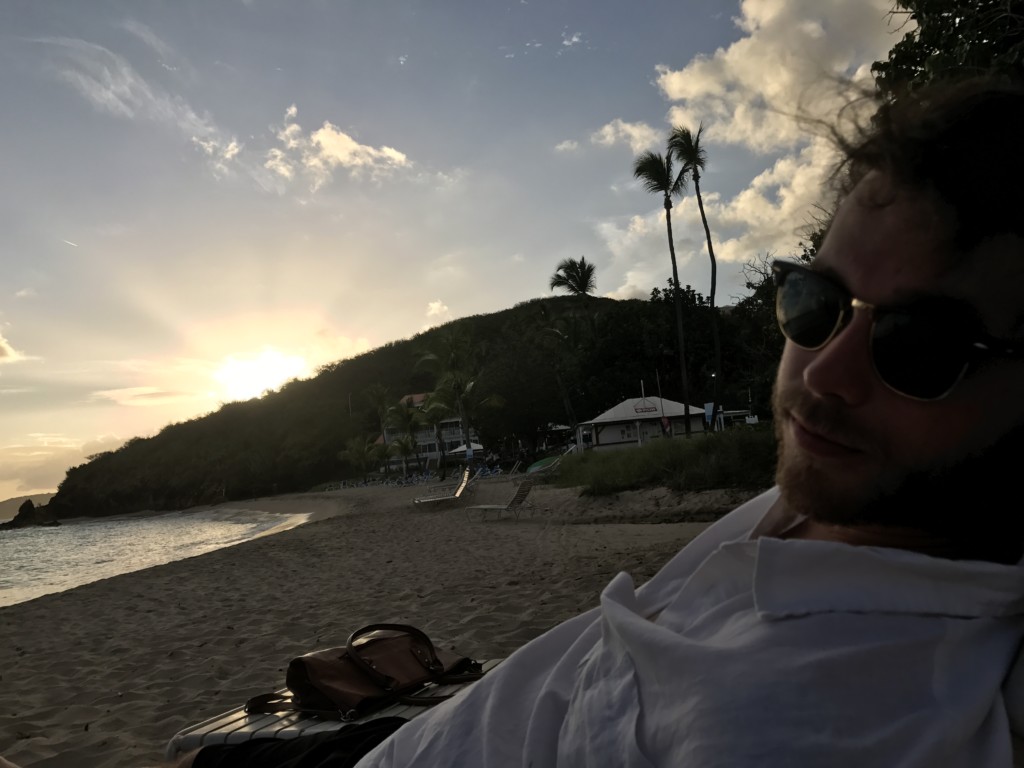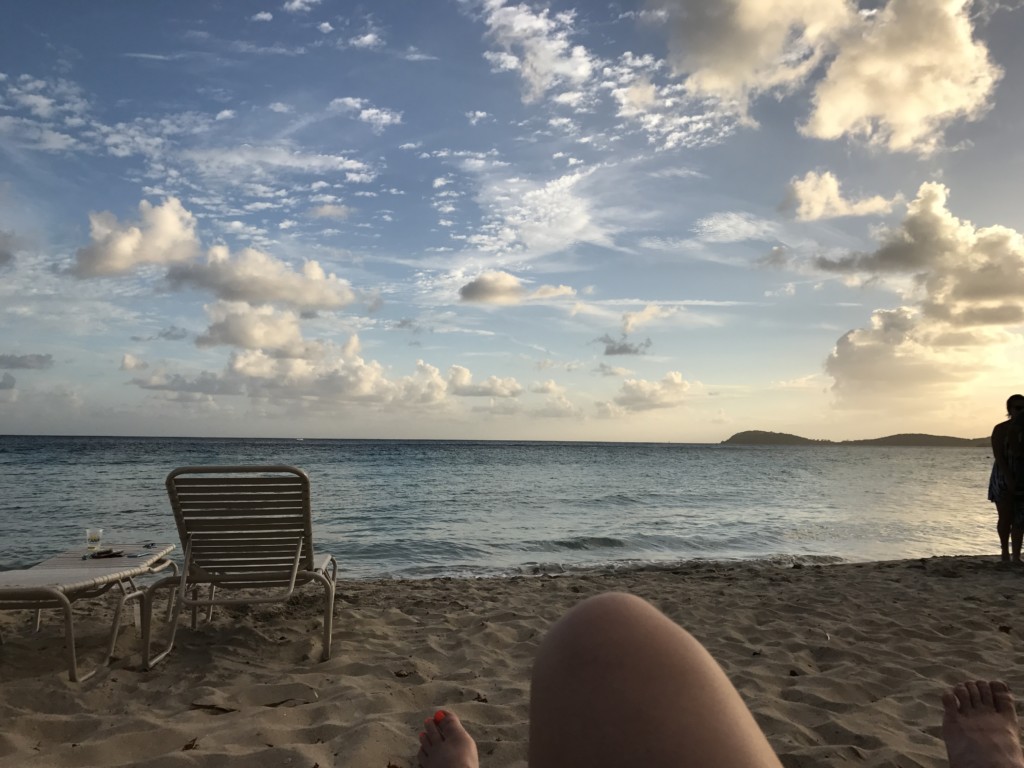 The Locals
As mentioned in previous posts, you know that we love meeting the locals.  Amy, who was our waitress from the night before ended up at Limetree Beach too!  Chase and I spent a good deal of time with her and her husband, Ronnie.  We walked up and down the beach with Ronnie, the historian.  We learned a lot about his beliefs and his viewpoints of the world.  Ronnie attended school in New York where he studied history; throughout his life, he moved around a lot and eventually ended up in the Virgin Islands, where he teaches history today.  He met Amy at Limetree Beach!  And the rest was history (pun intended)!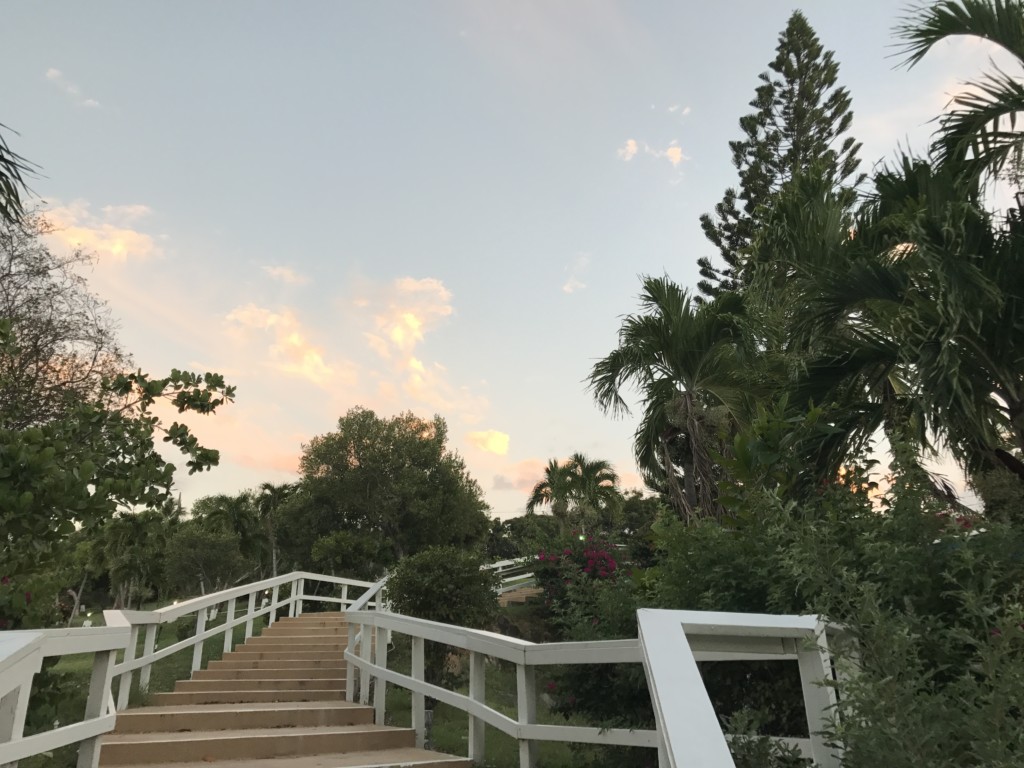 Why I Ended Up Loving Limetree
When I walked on to the beach and saw there was a resort on it, I wasn't thrilled, but it ended up working out in my favor!  How?  There weren't too many people there because the tourists were busy running off to Trunk Bay or Cinnamon Bay.  They aren't even thinking of Limetree Beach, which is why the locals love it!  The opposite of a tourist hot spot, with only about 20 people there throughout the entire day.  No other beaches had waves like Limetree Beach – it was fun to rough up in the waves, because the other beaches are relaxing.  In a weird way, I could appreciate the rocky bottom and the "not as clear" water at Limetree beach because I appreciated the soft sand and crystal clear water at all the other beaches way more.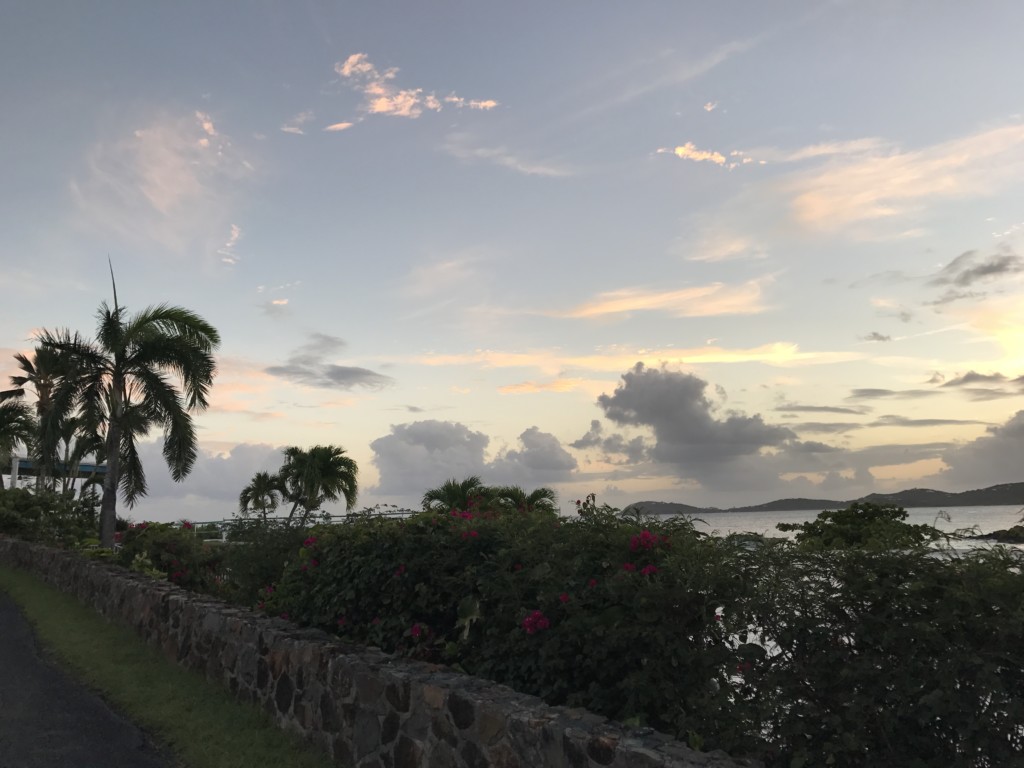 That's a wrap!  Next we headed off to Red Hook to eat at Fishtails bar and grill – where I had the best pasta alfredo IMAGINABLE.
Talk soon!