I've been dining at Nicola's, a contemporary Italian restaurant, for about two years, but that's nothin' compared to the two decades they've been open! Chase and I celebrated my 26th birthday here (and my 27th), for my 26th birthday, they sat us in a private room with only a few other couples, right next to a fire place.  It was amazing and I felt like VIP – like everyone should feel on their BIRTHDAY! Nicola's is an Italian staple in Over-the-Rhine/Cincinnati – dim lighting, the best bread basket imaginable, and it's lavish atmosphere. While I've dined here a handful of times (celebrations or not), there's one thing I've been dying to try…. or challenge myself, per se… the Chef's Eight Course Grand Special. Yes, you read that right, no I didn't say a 'sample' size.
One of my best friends (Hi Sarah), is like me and loves new dining experiences, well, we love any dining experience really.  Every year we go to an Italian restaurant for each of our birthdays, so this year, we decided to take on this challenge together.  It did not disappoint.
*Disclaimer: unfortunately, as the night went on, my camera didn't do too well in the dim lighting… so hang in there towards the end.
For starters, we got to dine outside on their patio and they started us off with this little crostini sample! And lo and behold, the best bread basket imaginable…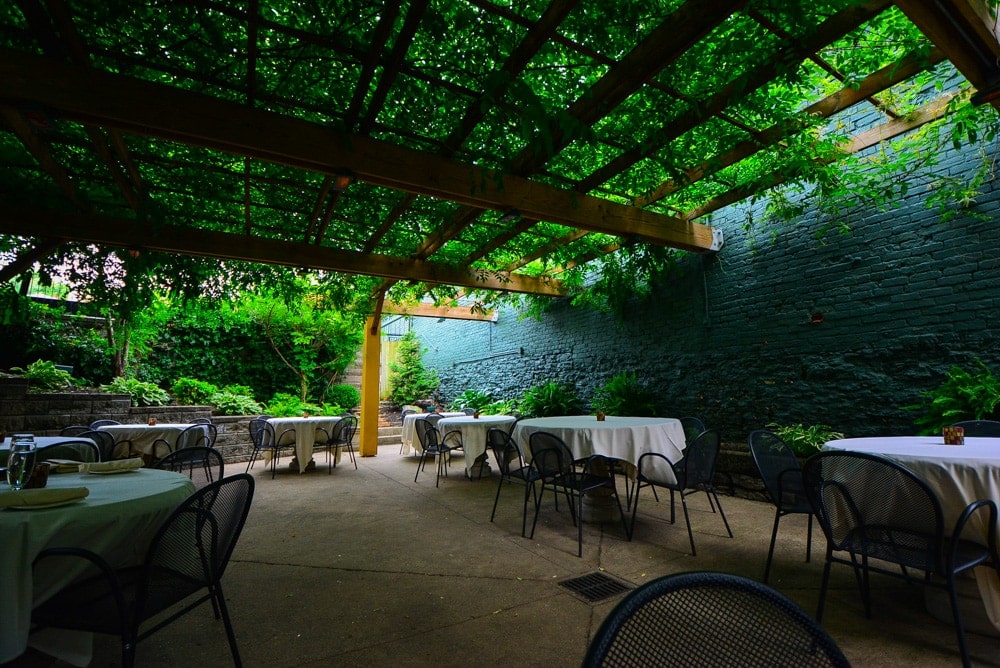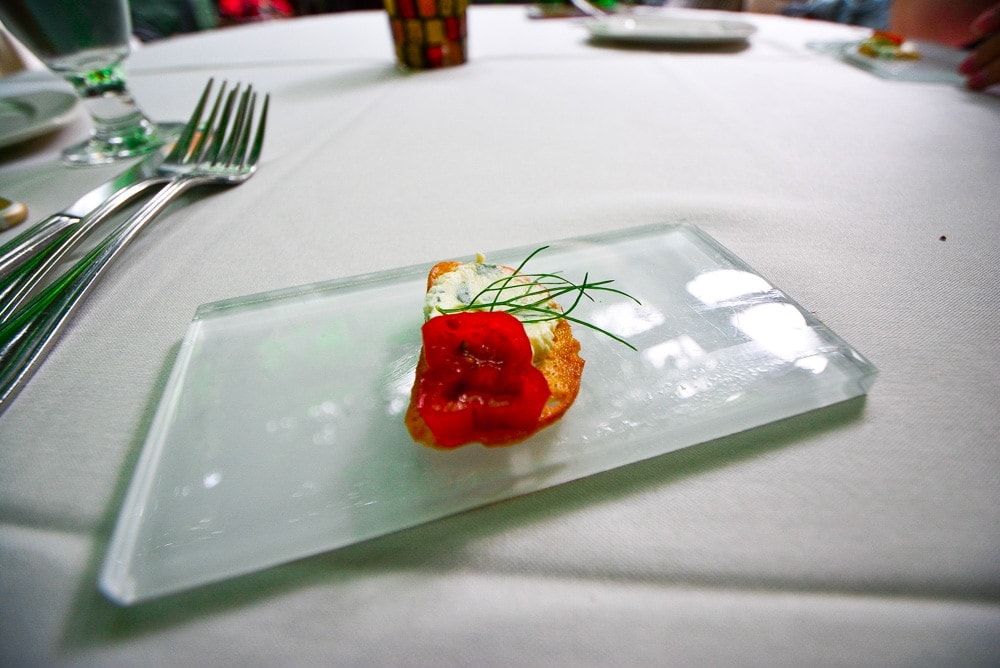 You must get the bread basket, it comes with an assortment of breads, the one piece front and center, has a crusted tomato on it. Omg. Others have onions, zucchinis, all SORTS.  It's the best…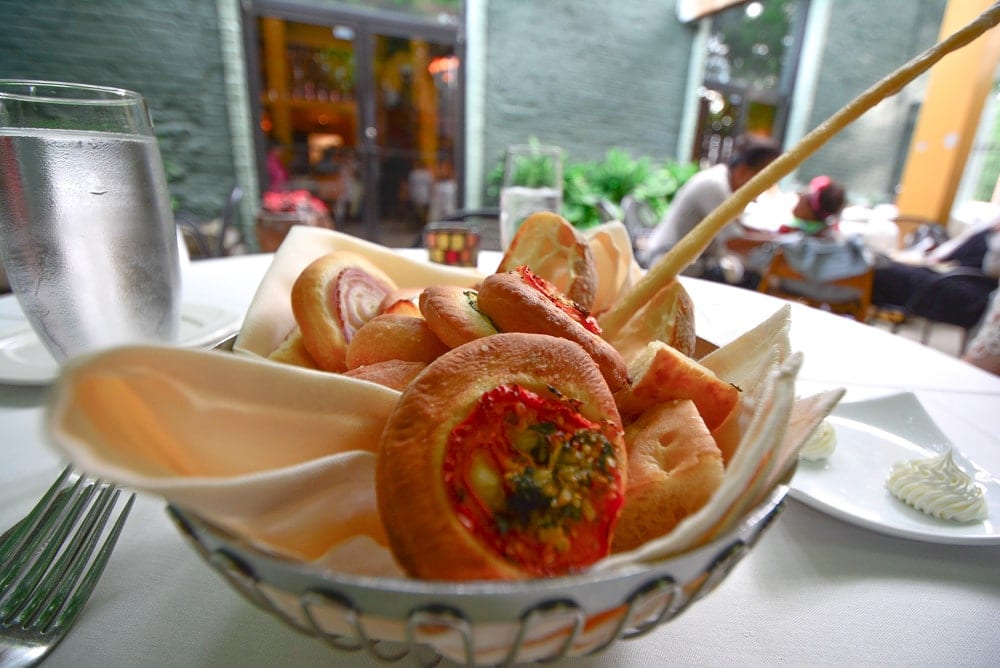 We then moved on to our first course,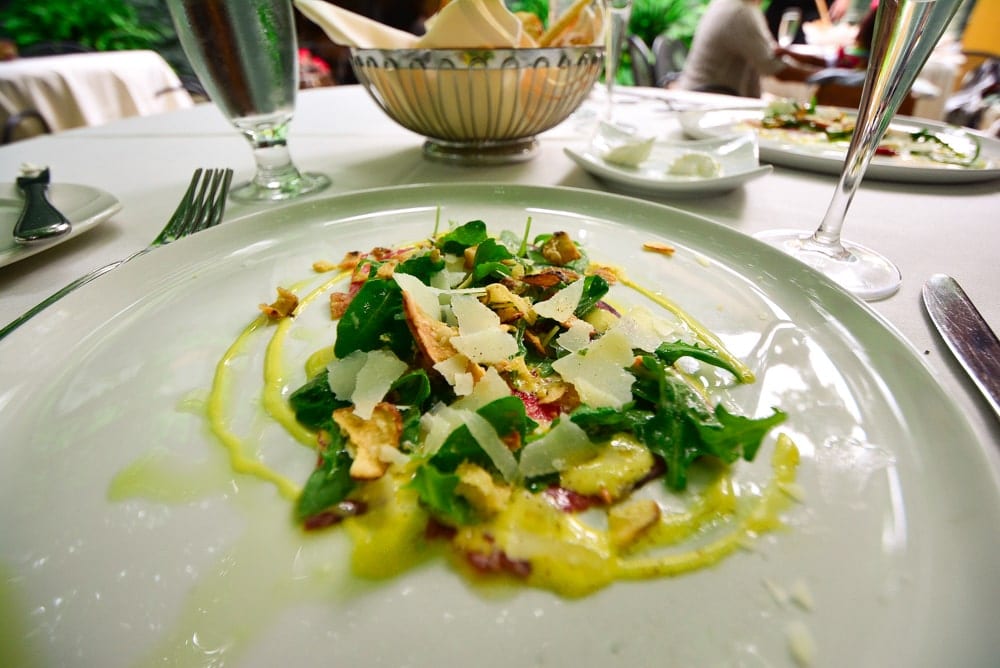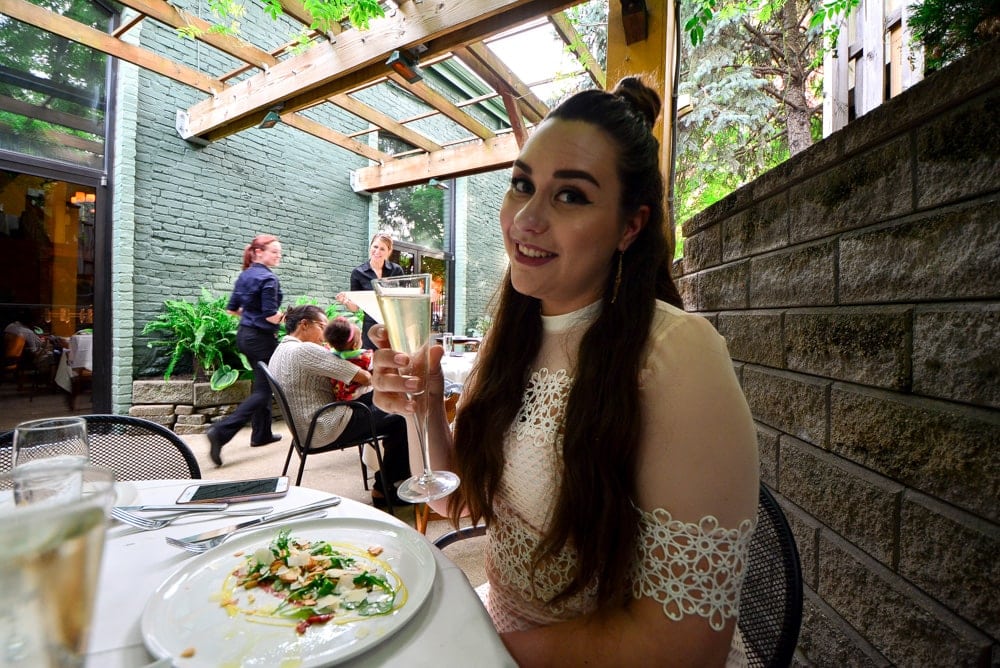 This risotto was UNREAL, one of my favorite dishes of the night.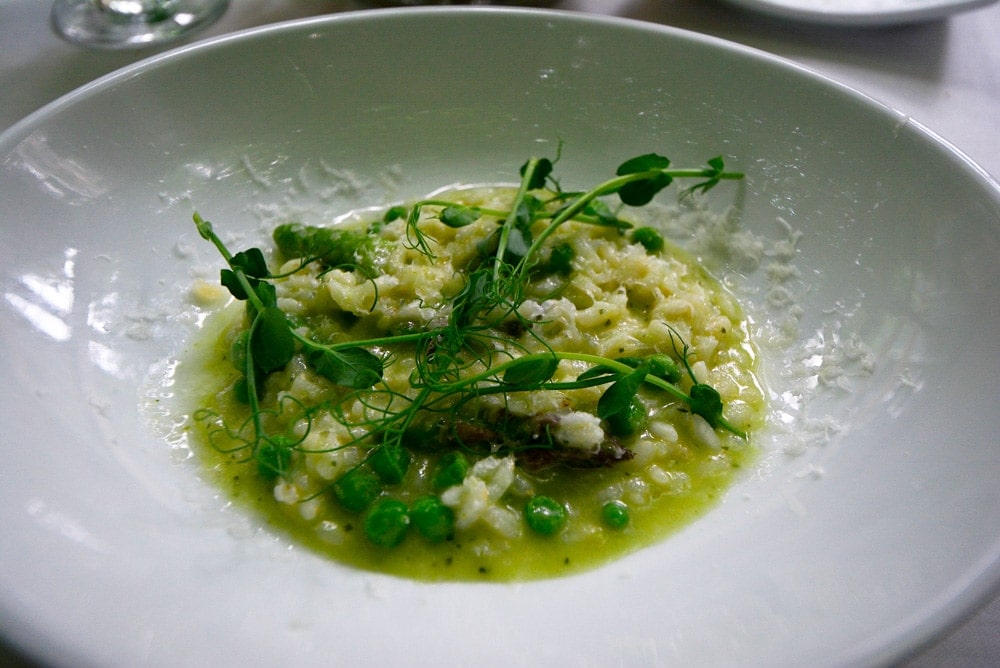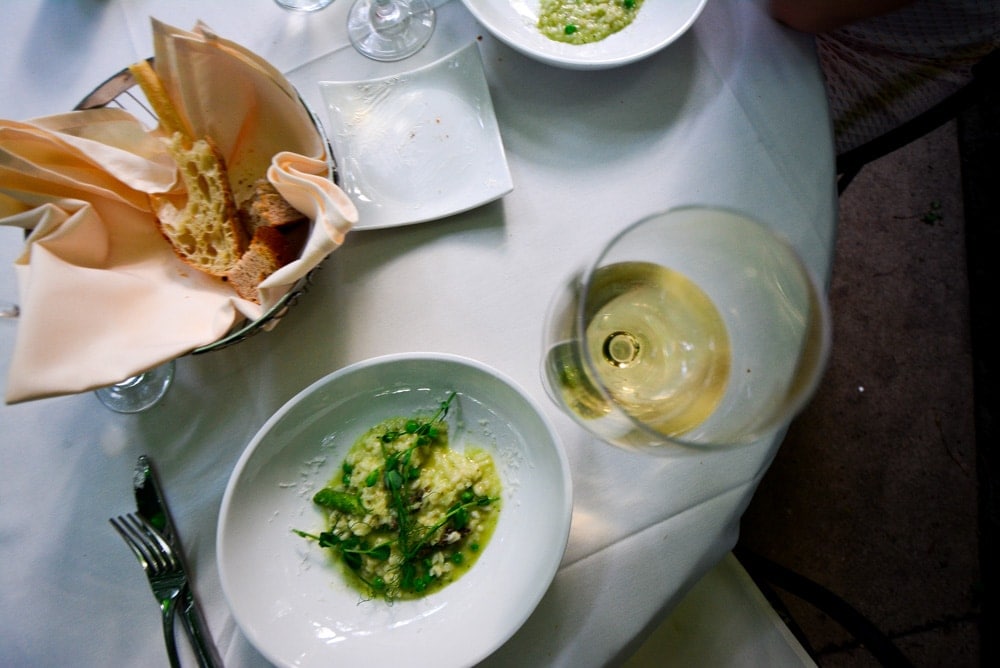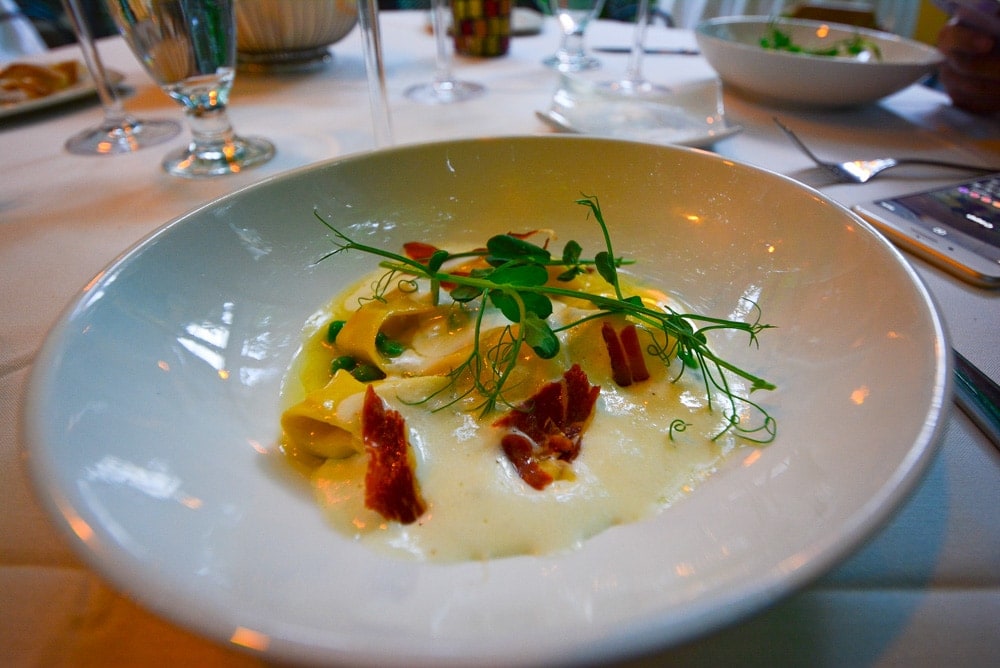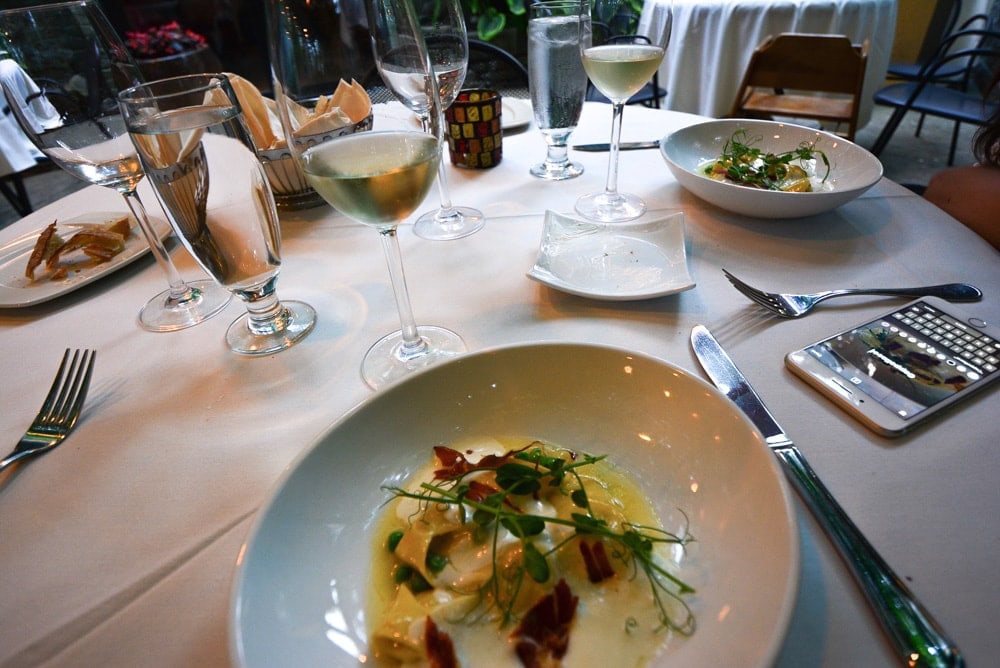 "YOU'RE EATING THE BEST PASTA OF YOUR LIFE – THINK OF THAT!"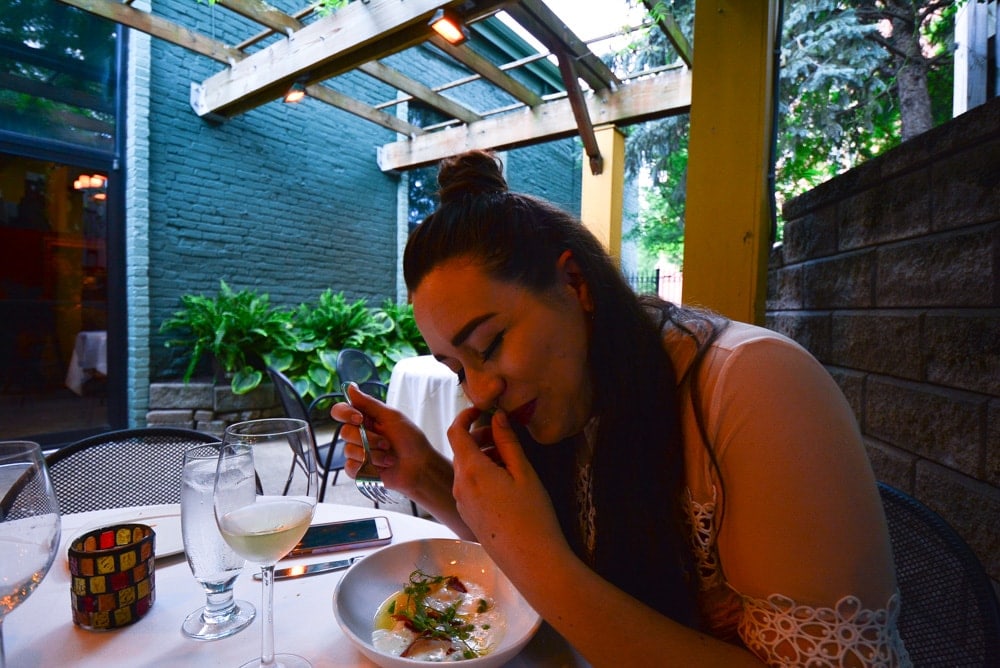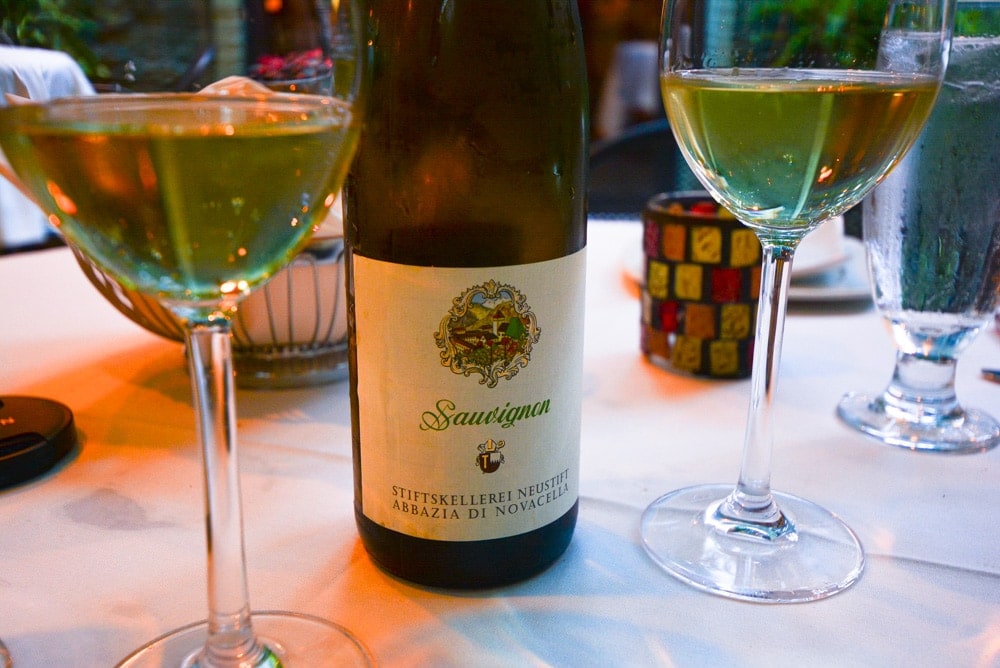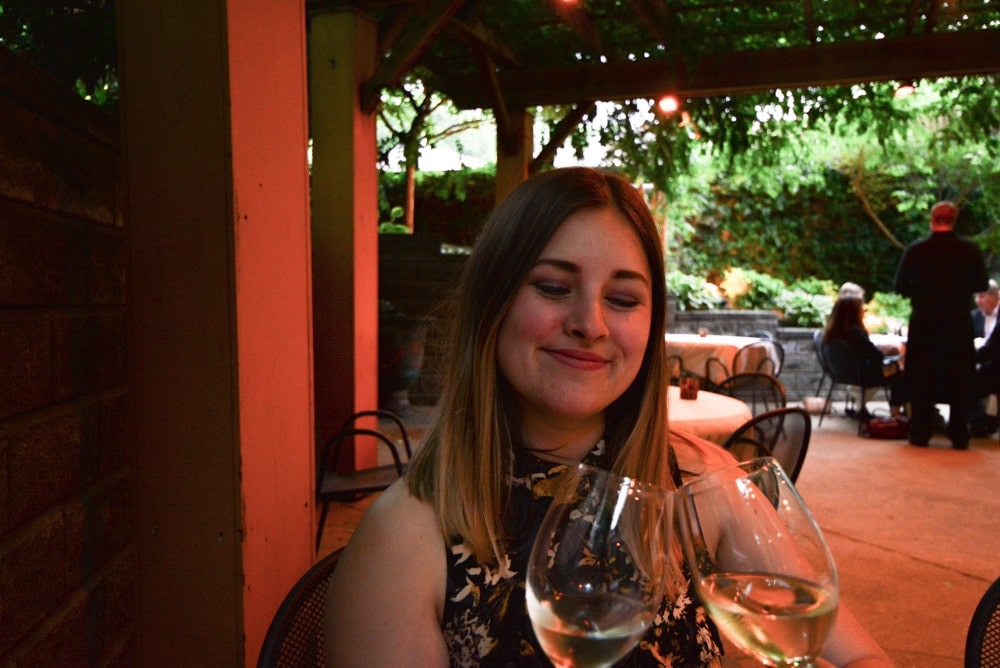 Did I mention each course comes with a glass of wine?! Luckily, I live in the neighborhood, so it's just a short walk!…which could also be dangerous.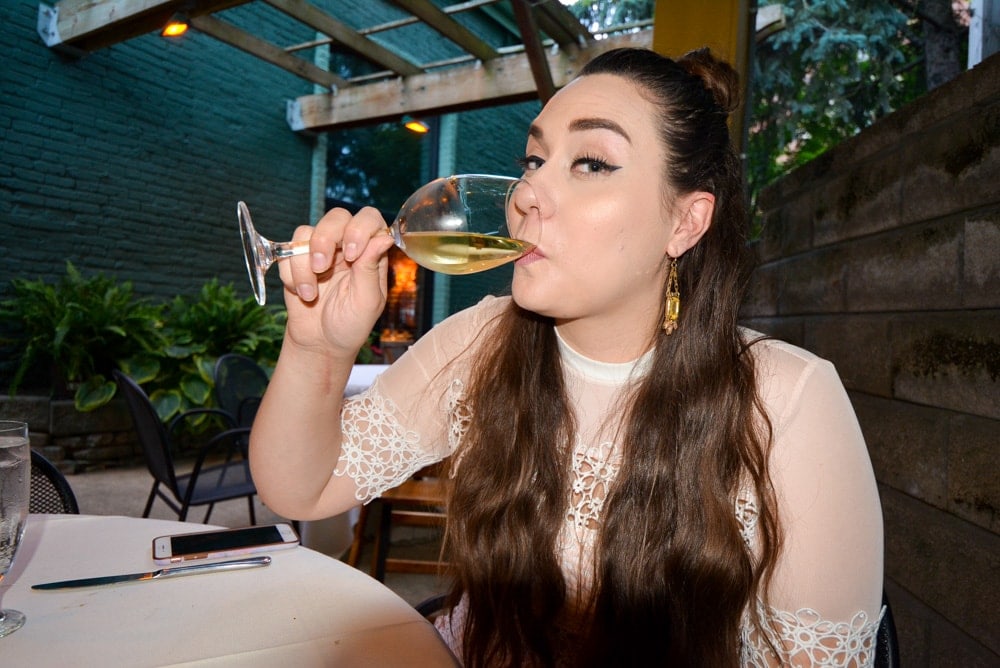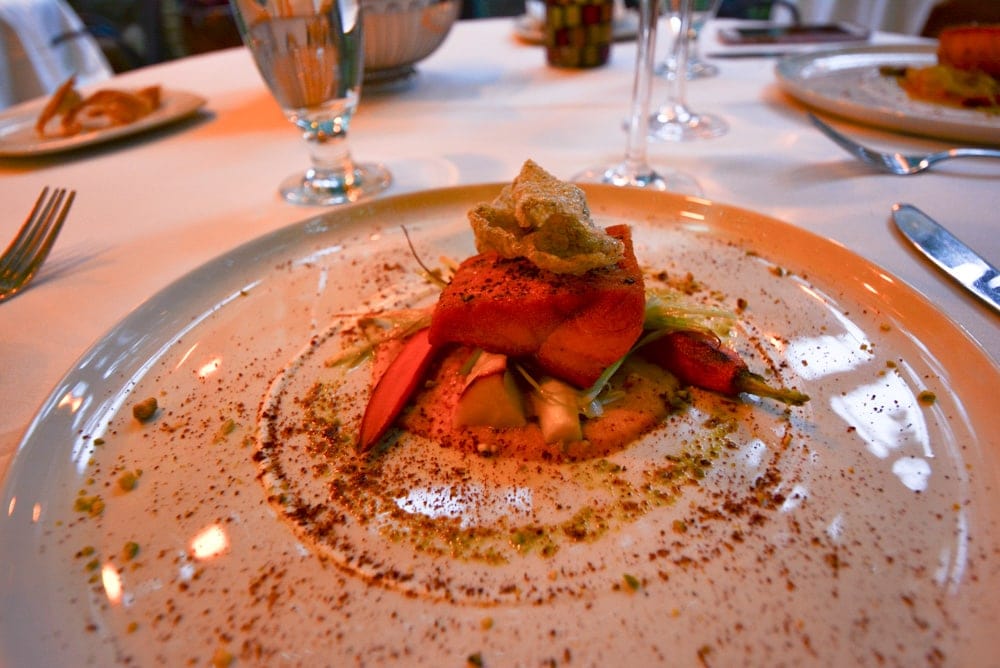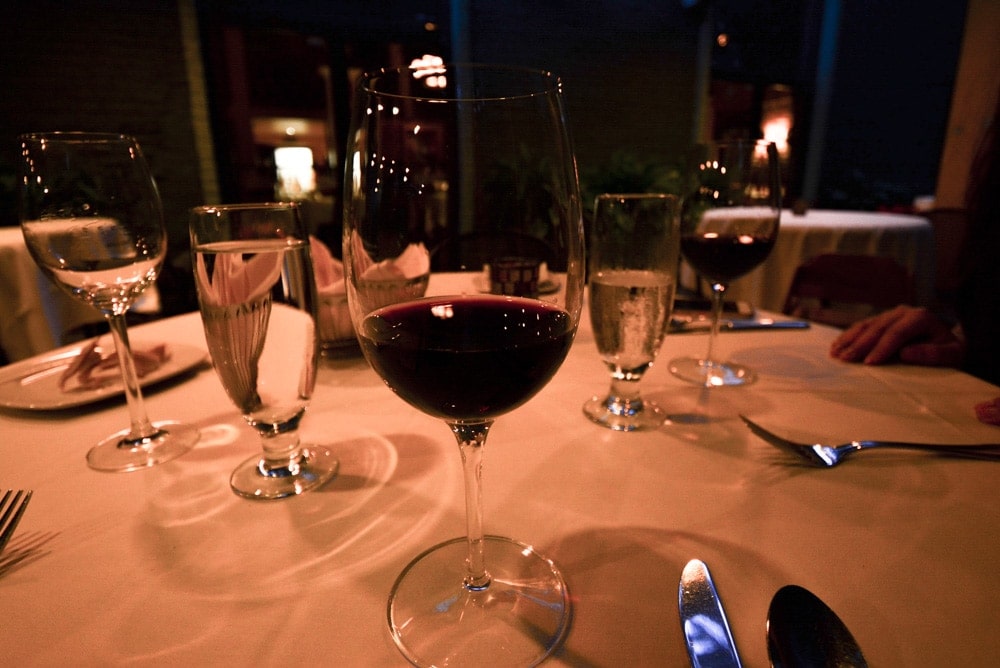 Below was their calamari seafood pasta – I wasn't sure how I felt hearing about it, but it was DELICIOUS. I would 101% order this again.  The squid ink makes the pasta black!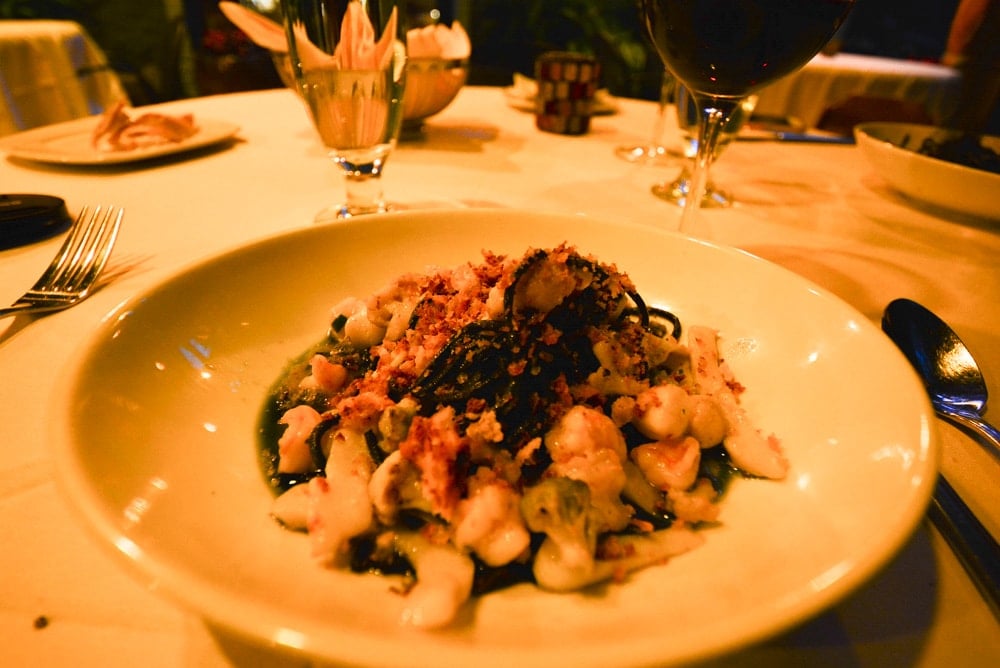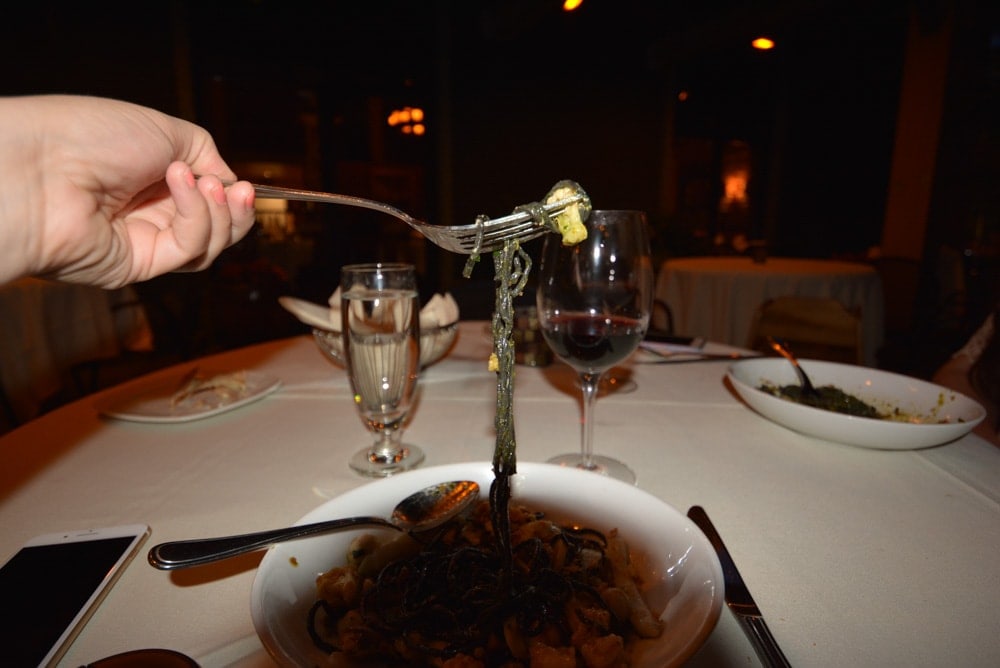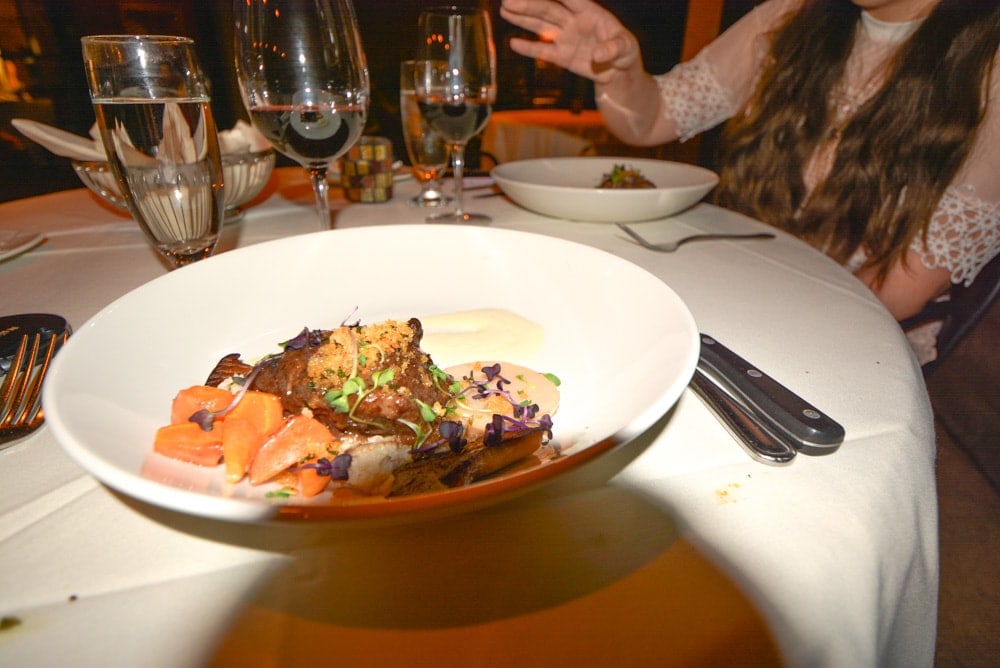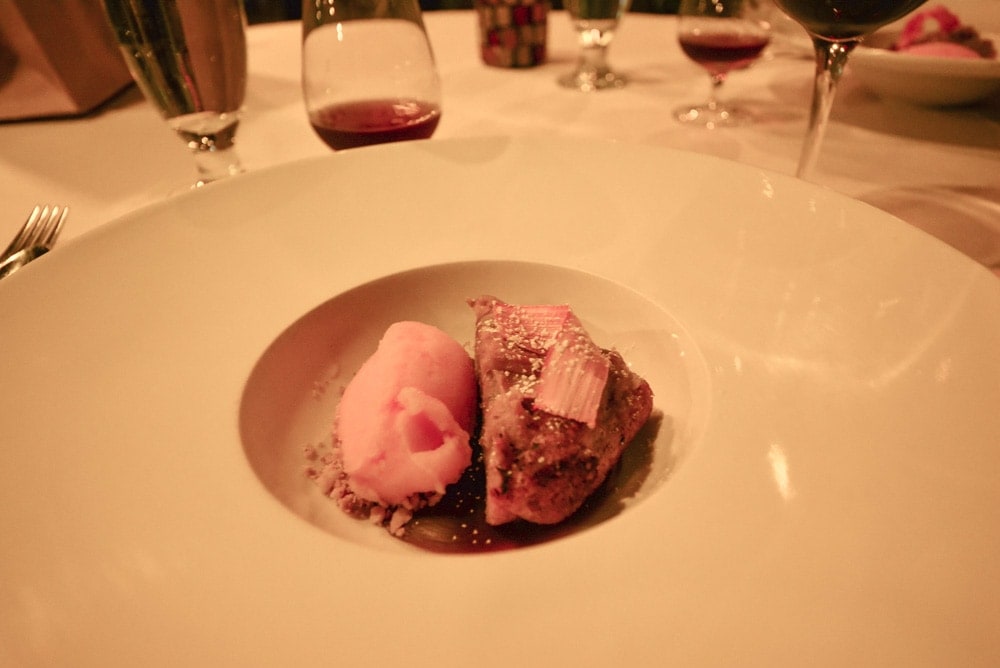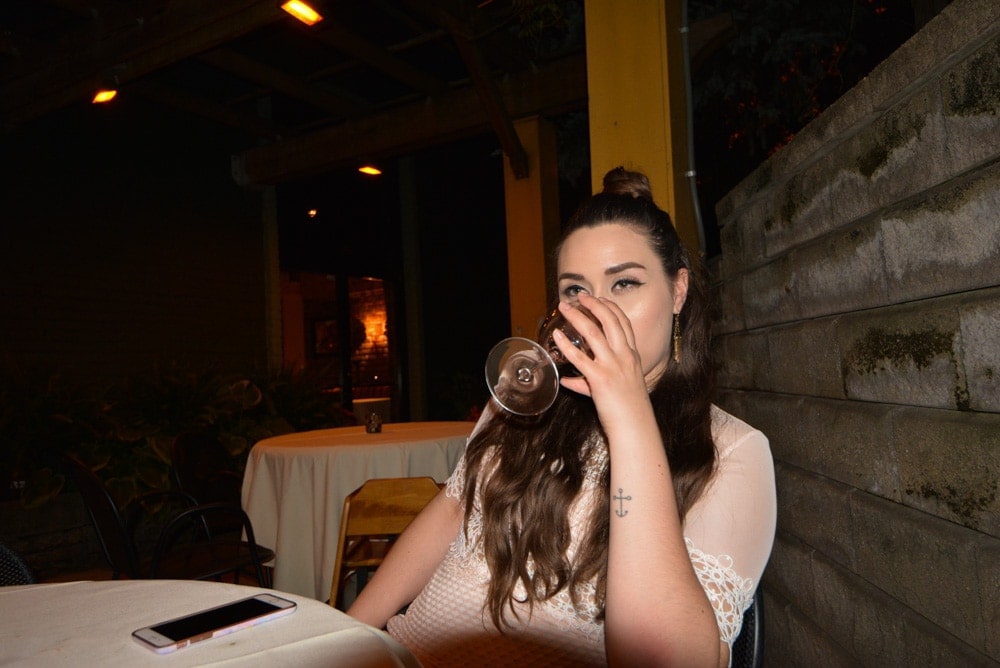 While this is on the pricier side, I would definitely recommend doing the eight course tasting (they also have a five course) at least once, but this is such a GREAT way to branch out of your comfort zone and try dishes you normally wouldn't try. I would do this again, as long as the dishes change, which they do several times throughout the year.
In the Pacific Northwest and aren't planning a trip to Cincinnati anytime soon?  Check this delicious place out!